---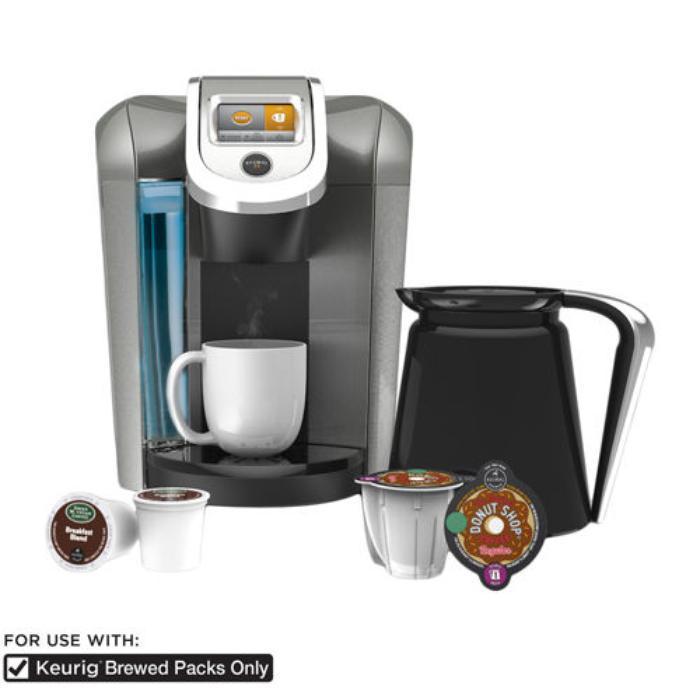 The Keurig Green Mountain company has lost a lot of popularity lately. And now even its inventor says he's sometimes sorry he ever came up with the idea.
Last year Keurig unveiled a second-generation version of its hot-drink-brewing machines outfitted with a form of "digital rights management" restriction more suitable for proprietary software than everyday appliances: Henceforth, instead of brewing coffee, cocoa and other hot drinks from any properly sized K-cup, as Keurig machines originally did, Keurig 2.0 would only work with properly branded proprietary K-cups.
The plan backfired spectacularly. Keurig fans who bought new machines were angry to learn their old K-cups no longer worked. And, even though the company's DRM restrictions proved ridiculously easy to circumvent (the new machines only work in the presence of an officially branded new K-cup label—but a single label can be re-used almost indefinitely), many former Keurig owners were opposed to Keurig 2.0 machines on general principles.
Second thoughts
So bad has it become that even the inventor of the K-cup has climbed aboard the anti-Keurig bandwagon — though more from stated environmental concerns than any opposition to Keurig's DRM.
John Sylvan, who invented the K-cup as a twentysomething back in the 1990s, told The Atlantic this week that he had some regrets about his invention: "I feel bad sometimes that I ever did it."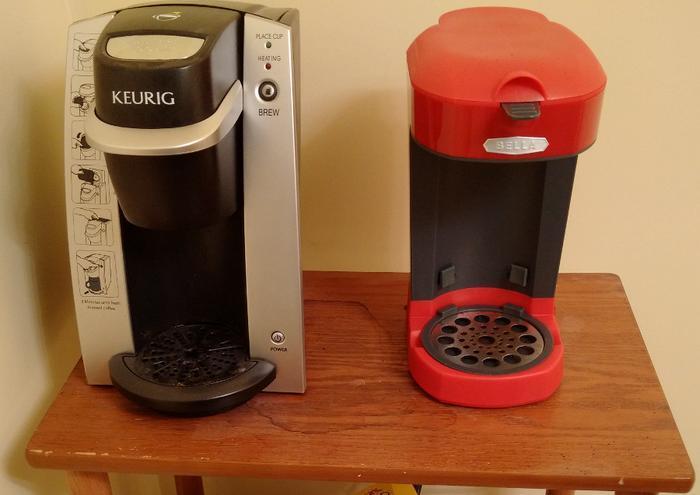 Since brewing coffee in K-cups is vastly more expensive than making the same amount of drip coffee at home, Sylvan figured the single-serve K-cup machines would only ever be used in offices, not in homes.
Wrong. Today, up to one in three American kitchens has a single-serve Keurig or Keurig-style coffee machine –and, although re-usable, refillable coffee pods have been on the market for a couple of years now, as well as various (non-Keurig) brands of single-use pods made from biodegradable materials, the majority of Americans still use disposable plastic K-cups which overwhelmingly are discarded rather than recycled:
…. because the K-Cup is made of that plastic integrated with a filter, grounds, and plastic foil top, there is no easy way to separate the components for recycling. A Venn diagram would likely have little overlap between people who pay for the ultra-convenience of K-Cups and people who care enough to painstakingly disassemble said cups after use.

Still the Internet is littered with stories of personal revelation that pod accumulation can't be a good thing. ... A commenter on another [food blog] site describes the unsettling experience of regularly walking to work in a financial district past a dumpster full of coffee pods every day. Even in Halifax, Nova Scotia, one of the few places that can recycle category #7 plastic, K-Cups are accumulating in quantities that alarm people who see the waste coming out of offices using the machines. ...
The massive popularity of Keurig machines did not make the K-cup's inventor a multi-millionaire; John Sylvan sold his share of Keurig in 1997 for $50,000. Nor does he use a Keurig himself, telling The Atlantic that: "They're kind of expensive to use ... plus it's not like drip coffee is tough to make."
---