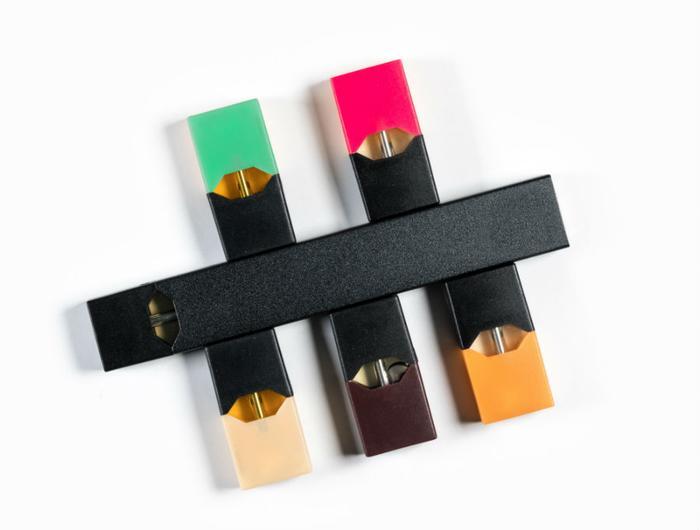 California has filed a lawsuit accusing Juul of deliberately targeting minors through its marketing tactics and product design. 
The complaint accuses the e-cigarette maker of failing to adequately warn consumers of the fact that they would be exposed to chemicals associated with cancer and birth defects. Additionally, Juul is accused of using a "flawed" age-verification process for online sales.
"We've worked too hard, committed our hard-earned money for too long combatting harmful tobacco use to stand idly by as we now lose Californians to vaping and nicotine addiction," California's Attorney General Xavier Becerra said in a statement.
"JUUL adopted the tobacco industry's infamous playbook, employing advertisements that had no regard for public health and searching out vulnerable targets. Today we take legal action against the deceptive practices that JUUL and the e-cigarette industry employ to lure our kids into their vaping web. We will hold JUUL and any other company that fuels a public health crisis accountable."
Teen vaping crisis 
The suit comes as lawmakers attempt to combat a surge in teen vaping. The Trump administration has proposed banning flavored e-cigarette products and/or bumping the minimum vaping age to "21 or so."
Becerra noted that the number of high school students vaping in 2019 is 27.5 percent, up from 11.7 percent in 2017. He attributed the rise in teen vaping to the array of fruit-flavored products that were created. 
"JUUL has systematically targeted the teen market with everything from the design of their products to their advertisements," said Supervisor Hahn. "With this lawsuit we are going to hold JUUL accountable for their hand in this public health crisis and do what we can to stop this company from creating a new generation of nicotine addicts."
Juul has previously said it shares regulators' concerns about its products getting into the hands of minors. In a statement, the company said it hasn't yet reviewed the latest complaint but remains "focused on resetting the vapor category in the U.S. and earning the trust of society by working cooperatively with attorneys general, regulators, public health officials, and other stakeholders to combat underage use and convert adult smokers from combustible cigarettes." 
Juul noted that it recently stopped sales of fruit and mint-flavored vape products and suspended all broadcast, print, and digital product advertising in the U.S. in an effort to minimize its appeal to youth users. 
"Our customer base is the world's 1 billion adult smokers and we do not intend to attract underage users," Juul said. 
The lawsuit, which was announced on Monday, seeks monetary damages based on violations of California laws related to false advertising and unfair competition.