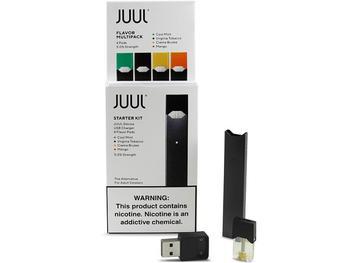 Juul has ceased sales of its flavored nicotine products in the U.S. ahead of an expected order for it to do so from the U.S. Food and Drug Administration (FDA). 
The e-cigarette maker had previously pulled its flavored products from retail outlets, but its fruit-flavored e-cigarettes were still available online. Juul has now stopped selling flavored products, including mango, creme, fruit, and cucumber. The company is still selling tobacco, mint, and menthol flavored products.
The move comes as federal regulators seek to combat the rise in teen use of the products, which have been linked to severe lung illnesses and deaths. 
Cooperating with regulators 
Earlier this week, a parent whose son died after becoming "intensely addicted" to Juul's products filed a wrongful death lawsuit against the company. Juul has previously been accused of targeting youth users through its marketing campaign and faces a number of similar lawsuits over its role in the vaping crisis. 
Juul announced last month that it would stop advertising its products in the U.S. and also stop fighting regulators over President Trump's decision to remove all e-cigarette flavors from the market.
Going forward, Juul says it will continue to try to get its flavored products back on the market as an alternative to smoking for adults. The company said it's also working on coming up with ways to prevent underage use of its products. 
"We must reset the vapor category by earning the trust of society and working cooperatively with regulators, policymakers, and stakeholders to combat underage use while providing an alternative to adult smokers," Juul CEO K.C. Crosthwaite said in a statement.