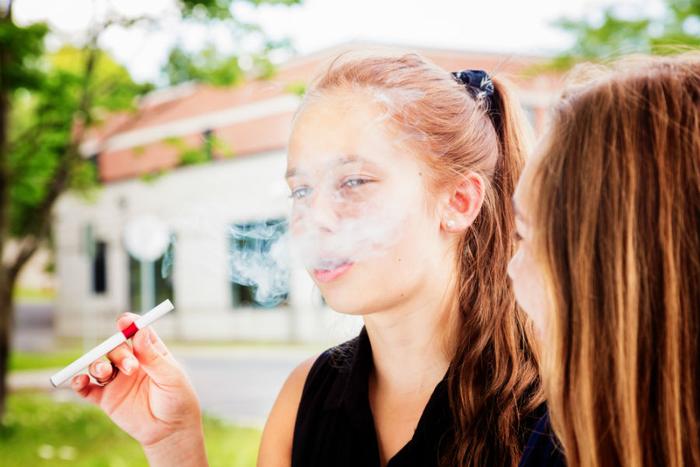 Juul Labs, which has been accused of fueling the teen vaping epidemic through its marketing campaign, has announced a new POS age-verification system that it hopes will reduce youth use of its products. 
"Today, we are implementing a series of new measures to combat the serious problem of youth access, appeal, and use of vapor products," Juul said in a statement.
Juul says it's partnering with retailers to implement the Retail Access Control Standards program (or RACS) -- "the strictest age-verification system ever required for age-restricted products," said CEO Kevin Burns.
Under the new set of guidelines: 
ID scanning to verify age is required

Bulk purchasing is blocked to prevent social sourcing 

Clerks can't override the system manually 
Retailers who sell Juul must implement the new system by May 2021. More than 50 chains (totaling about 40,000 stores) have pledged to make the switch so far, and more than half of those outlets say they will comply with the system before the end of this year. 
Taking steps to curb youth use
Juul's new plan to prevent youth use of its products comes about a month after CEO Kevin Burns apologized to parents whose children are addicted to the company's e-cigarettes. 
"First of all, I'd tell them that I'm sorry that their child's using the product," Burns said in a documentary called "Vaporized: America's E-cigarette Addiction." 
"It's not intended for them. I hope there was nothing that we did that made it appealing to them. As a parent of a 16-year-old, I'm sorry for them, and I have empathy for them, in terms of what the challenges they're going through," Burns said. 
In the RACS release, Juul said it's aware that youth vaping in the U.S. has become a "serious and urgent problem" over the past few years. "At JUUL Labs, we have no higher priority than combating youth use," the company said.