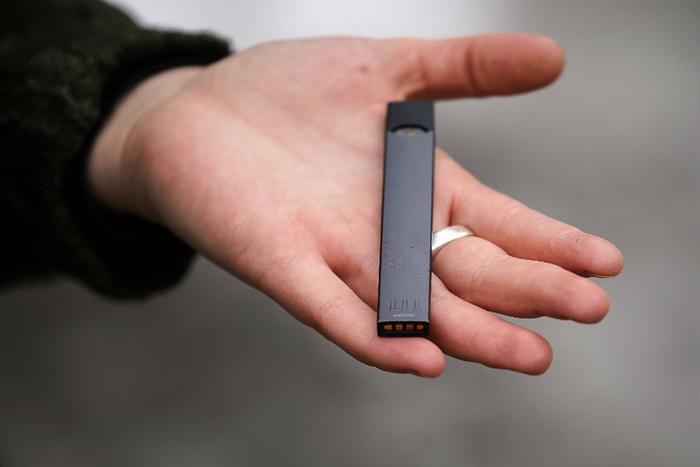 Juul, the grand potentate of e-cigarettes, has taken another punch in the gut. 
In a study just released by Portland State University (Oregon), researchers found that the formula Juul uses for its e-cigarettes is almost a dead-ringer for both the addictive composition and the flavor of Marlboro cigarettes. Or, in their own words, Juul is nothing more than an "analog" version of Marlboro.
Déjà vu?
Previous research showed that the nicotine levels in tobacco-based cigarette smoke is "much higher than those in early e-liquids."If this sounds familiar to the nicotine controversy of the '90s, there are some similarities. 
"The distribution of nicotine ... has been manipulated in tobacco smoke and now in electronic cigarettes by the use of acids to de-freebase nicotine and form 'nicotine salts'" wrote the researchers. "The design evolution for e-cigarettes has made them more effective as substitutes to get smokers off combustibles. However, this evolution has likely made e-cigarette products vastly more addictive for never-smokers."
"It becomes obvious why novice users, people who've never smoked before, find it easy to try Juul," researcher David Peyton told Reuters. "And once you try it, you're getting dosed with a high concentration of nicotine."
The Goldilocks Principle
Maybe Marlboro didn't want to see its $12.8 billion investment in Juul go up in smoke, but it had to know that this vaping thing could turn out bad for everyone involved.
"For Marlboro, by using additives and/or blend manipulation … [it accomplished] a Goldilocks principle solution (ie, not too harsh, not too mild)," the researchers wrote, further noting the "human affinity for the sensory bite" similar to carbonated beverages.
One of the key reasons why teens and young adults are drawn to e-cigarettes like Juul is the flavor. In a parallel study that was just released, researchers found that the "smoothness" of e-cigarettes is a "cross-cutting mediator" when compared to the bitter taste of tobacco. 
"Sweetness may also mediate appeal-enhancing effects of fruit and appeal-reducing effects of nicotine. Non-tobacco flavours may suppress appeal-reducing effects of nicotine in e-cigarettes through attenuation of nicotine's aversive taste attributes," the researchers concluded.
Where does Juul go from here?
Maybe it's time for Juul to cut bait and go home. It was recenlty forced to give up its popular mint-flavored pods, and the FDA has repeatedly called the company out for playing a large role in the teen vaping crisis. Its CEO even apologized to the parents of teens hooked on its product.
Where the company is going is anyone's guess, but it's possible Juul can find a way out of the woods of woe it keeps walking into, primarily the one where all its teen consumers are.
"Youth use of vapor products is detrimental to our mission, and to our business," the company recently wrote on its website. "Our target market is the one billion adult smokers globally, more than 70 percent of whom want to quit using combustible cigarettes (per CDC). Offering these adult smokers a real alternative to cigarettes is a public health and commercial opportunity of historic proportions, with over 7 million preventable deaths per year caused by cigarettes. Youth use puts this all at risk."
"Through shared effort, we can significantly reduce youth access to, and usage of, all vapor products, including JUUL, while at the same time ensuring that adult smokers can access a product that is helping millions of them switch from combustible cigarettes – a goal we all share."