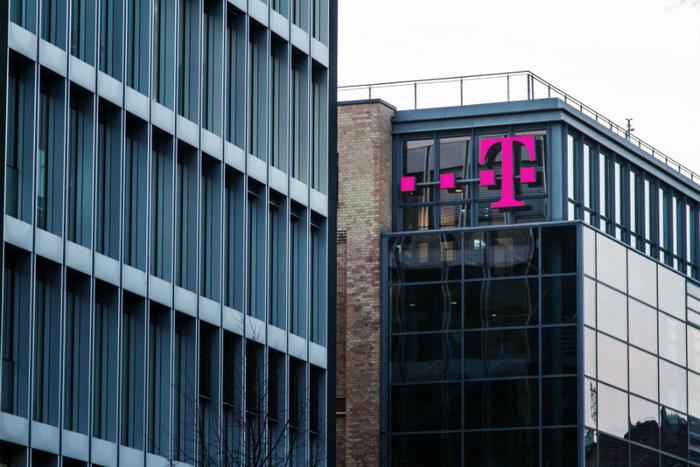 Before the Department of Justice considers approving the $26.5 billion merger of T-Mobile and Sprint, the agency reportedly wants the two companies to "lay the groundwork" for a fourth carrier, according to Bloomberg.
The Justice Department has been hesitant to approve the deal, as it doesn't believe the merger will be in the best interest of consumers. Back in April, the DOJ expressed concern that the merger would negatively affect competition in the industry. It also challenged the companies' assertion that the merger would lower costs.
Now, a source familiar with the matter has informed Bloomberg that DOJ officials are demanding that the two telecom companies create a fourth carrier in order to get the deal approved. The request would mitigate the DOJ's concern that T-Mobile would have less incentive to drop costs as a way of attracting customers after joining forces with Sprint.
"T-Mobile has a reputation for aggressively seeking to cut prices and improve service to woo customers away from market leaders Verizon Communications Inc and AT&T Inc, and staff may want to preserve that dynamic," Reuters reported last month, citing sources familiar with the matter.
Pending approval
While the new condition might assuage one of the DOJ's chief concerns, it would go against the carriers' argument that combining would help them compete with Verizon and AT&T and lower costs for consumers.
Last week, reports surfaced that Justice Department officials recommended that the merger be blocked. The news was fresh on the heels of FCC Chairman Ajit Pai saying he would approve the deal on the basis that it would help speed up the deployment of nationwide 5G and help close the digital divide in America.
Bloomberg notes that if T-Mobile and Sprint are unable to convince the Justice Department to approve the deal, the government would sue in court to "block the tie-up."
"State attorneys general, who can enforce antitrust laws, are also concerned the merger threatens competition and could join a U.S. challenge or sue on their own if the Justice Department approved it," the publication pointed out.