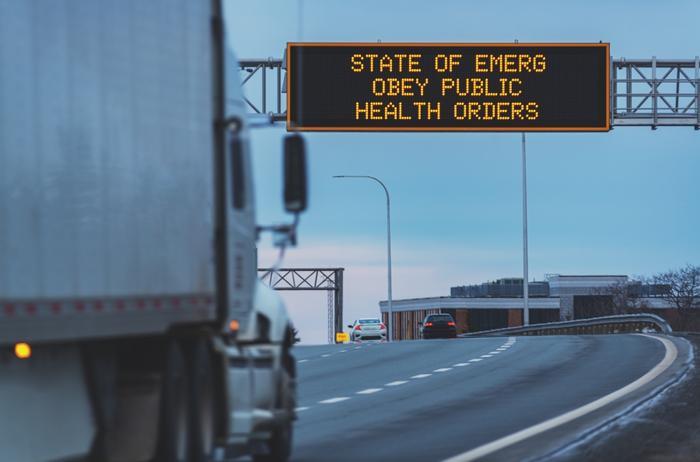 Over the next three weeks, most U.S. states are on schedule to lift their existing stay-at-home orders brought on by the COVID-19 pandemic. There are only five states -- California, Kentucky, Maryland, New Jersey, and West Virginia -- where the orders are indefinite.
However, on Tuesday, U.S. Attorney General William Barr said his Justice Department would step in if the agency determines that stay-at-home orders in response to the COVID-19 pandemic become too prohibitive. Barr has given federal prosecutors marching orders "to be on the lookout for state and local directives that could be violating constitutional rights and civil liberties of individual citizens."
Discrimination against religion and undue interference with the economy
Barr noted that the restrictions that have been put in place do override some rights that consumers are used to having. However, he says that they should not infringe on First Amendment rights.
"As the Department of Justice explained recently in guidance to states and localities taking steps to battle the pandemic, even in times of emergency, when reasonable and temporary restrictions are placed on rights, the First Amendment and federal statutory law prohibit discrimination against religious institutions and religious believers," he wrote in a memo to the Assistant Attorney General for Civil Rights and all U.S. attorneys.
"The legal restrictions on state and local authority are not limited to discrimination against religious institutions and religious believers. For example, the Constitution also forbids, in certain circumstances, discrimination against disfavored speech and undue interference with the national economy."
Barr stated that there is definitely a line that states should not cross when it comes to stay-at-home restrictions. If they do, then he is ready to take action.
"If a state or local ordinance crosses the line from an appropriate exercise of authority to stop the spread of COVID19 into an overbearing infringement of constitutional and statutory protections, the Department of Justice may have an obligation to address that overreach in federal court," he said.
Straddling the fence
Barr agreed that the pandemic has forced the "imposition of extraordinary restrictions on all of our daily lives," and that those stopgaps were necessary to curb the spread of the virus. But, the rub for him is that those restrictions "have imposed tremendous burdens on the daily lives of all Americans."
Barr didn't address it directly, but a tug-of-war is likely to come out of this if the U.S. government forces states to move too quickly and before the pandemic has plateaued.
Earlier this month, Georgia Governor Brian Kemp gave his blessing to nail salons, tattoo parlors, and other services to resume business. While Kemp might have thought he was pleasing President Trump, Trump said that he "never gave" Kemp "an OK" on those businesses, and said Georgia should have taken "a little slower path" to reopening.