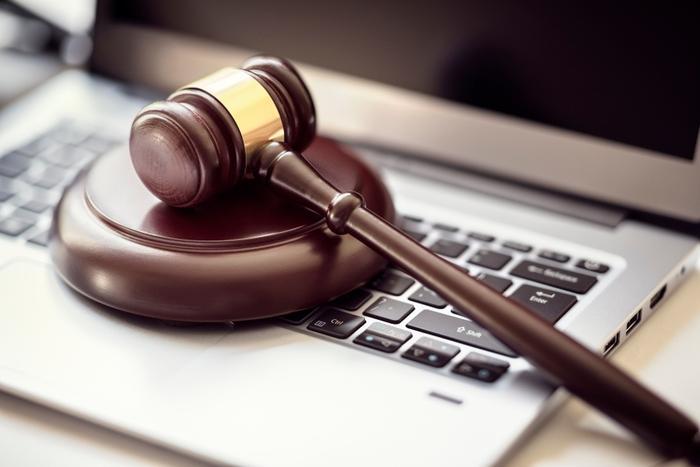 The Justice Department has proposed limiting internet companies' legal immunity by taking aim at Section 230 of the Communications Decency Act of 1996. 
By changing Section 230, online companies would have fewer protections and could face lawsuits over content posted by users. The Justice Department said Congress should roll back legal protections in order to incentivize internet companies like Facebook, Twitter, and Google to act responsibly. 
"When it comes to issues of public safety, the government is the one who must act on behalf of society at large. Law enforcement cannot delegate our obligations to protect the safety of the American people purely to the judgment of profit-seeking private firms," Attorney General William Barr said in a statement on Wednesday. 
Barr added that the changes "are targeted at platforms to make certain they are appropriately addressing illegal and exploitive content while continuing to preserve a vibrant, open, and competitive internet."
Removing liability protection
The proposed changes come on the heels of a disagreement between President Trump and Twitter. Last month, Twitter fact-checked two of Trump's tweets, prompting him to sign an executive order stripping social media companies of their liability shield. 
Trump contended that having his assertions challenged by online platforms was a form of censorship and unfair treatment. He called the fact checks "editorial decisions" by Twitter and accused the platform of interfering in the 2020 presidential election. 
In a statement, the Justice Department said the changes outlined in the proposal would go into effect when platforms "purposefully promote, solicit, or facilitate the posting of material that the platform knew or had reason to believe would violate federal criminal law." 
The Department added that the changes would hopefully incentivize platforms to "address the growing amount of illicit content online while preserving the core of Section 230's immunity for defamation."
Making platforms less safe?
Opponents of Trump's plan have argued that it would curb innovation and stifle free speech on the internet. Jon Berroya, interim president of the industry's Internet Association trade group, said in a statement that the Justice Department's proposal would "make it harder, not easier, for online platforms to make their platforms safe."
"The world before Section 230 was one where platforms faced liability for removing things like spam or profanity. Weakening Section 230 brings us closer to that world," he said. "The threat of litigation for every content moderation decision would hamper IA member companies' ability to set and enforce community guidelines and quickly respond to new challenges in order to make their services safe, enjoyable places for Americans."