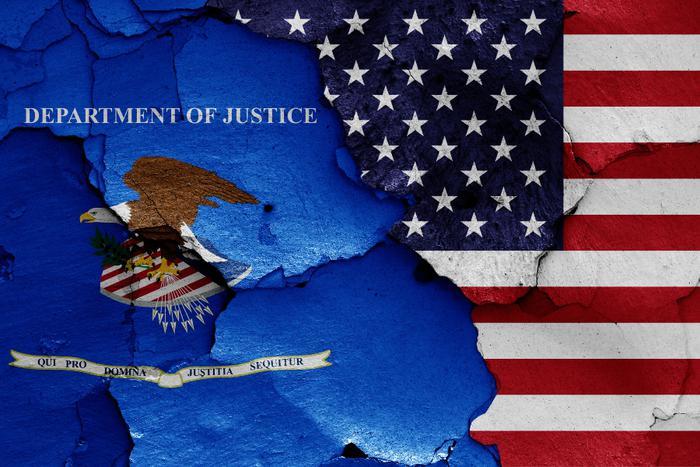 After sitting on the news for almost two weeks, the U.S. Department of Justice (DOJ) has confirmed that its email systems fell prey to the same band of cyberattackers linked to the global SolarWinds incident that has affected government and private sector businesses.
"On Dec. 24, 2020, the Department of Justice's Office of the Chief Information Officer (OCIO) learned of previously unknown malicious activity linked to the global SolarWinds incident that has affected multiple federal agencies and technology contractors, among others. This activity involved access to the Department's Microsoft O365 email environment," DOJ spokesman Marc Raimondi said in a statement.
Raimondi went on to say that the number of affected email boxes was limited to around 3 percent and that the agency has no indication that any of its classified systems were impacted.
"A major incident"
According to a joint statement issued by the recently organized Cyber Unified Coordination Group -- which includes the FBI, the Department of Homeland Security's Cybersecurity and Infrastructure Security Agency, the Office of the Director of National Intelligence, and the National Security Agency -- the hackers are "likely Russian in origin" and "responsible for most or all of the recently discovered, ongoing cyber compromises of both government and non-governmental networks."
The group's investigation is ongoing, and it's possible they could turn up additional government victims. In the group's estimation, the hackers' goal appeared to be collecting intelligence, rather than anything destructive.
Nonetheless, the attack on the DOJ was serious enough that it's vowing to take serious action.
"As part of the ongoing technical analysis, the Department has determined that the activity constitutes a major incident under the Federal Information Security Modernization Act, and is taking the steps consistent with that determination," the agency said. "The Department will continue to notify the appropriate federal agencies, Congress, and the public as warranted."