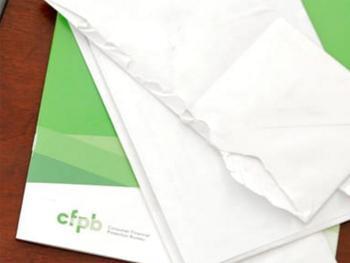 Not long ago, the Justice Department argued in court that the structure of the Consumer Financial Protection Bureau was perfectly legal. Now it says it isn't.
What changed? The Constitution remains the same and the law that established the CFPB remains intact, but the United States is under new management and President Trump is determined to jettison holdovers whose views he finds disasteful.
Thus, the Justice Department is now arguing that Trump should be able to fire CFPB Director Richard Cordray, even though a few months ago it made exactly the opposite argument.
When the CFPB was established as part of the Dodd-Frank Act, lawmakers wanted to protect it from political pressure so they gave it a single director who, unlike most other appointees, can be fired only "for cause," meaning for misconduct or dishonesty.
Most political appointees are routinely dismissed when a new administration takes office, but Cordray's term runs through next year, and so far Trump has not found grounds to dismiss him. 
"Extreme risk"
The pressure comes from the financial services industry. It has been calling for a rollback of the CFPB, which has recovered billions of dollars for consumers in lawsuits and enforcement actions against banks, mortgage lenders, car dealers, and payday loan operators, among others.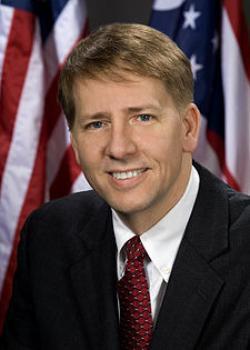 The current challenge to the CFPB grew out of a lawsuit brought by mortgage lender PHH Corp., which argued that the one-director structure of the CFPB is unconstitutional. It notes that the Federal Trade Commission, Federal Communications Commission, and many other executive branch agencies are governed by a group of commissioners. 
The CFPB and its supporters note that the Constitution does not specify that independent agency heads are subject to firing without cause and they point to the Social Security Administration and Federal Housing Finance Agency. They each have a single director who has not been replaced by the Trump Administration.
The Justice Department agreed with them a few months ago, but in a brief filed Friday, it argues that an agency headed by a single director represents an "extreme risk" of deviating from the President's policies. 
The case is before the U.S. Court of Appeals for the District of Columbia, which has scheduled a hearing for May 24, Chief Judge Merrick Garland presiding. But however the appeals court rules, the case is almost certain to go to the U.S. Supreme Court for a final disposition, by which time Cordray's term will most likely have expired.