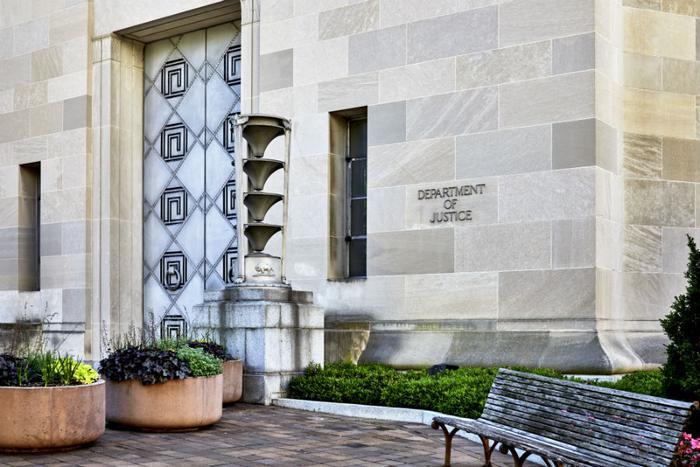 Without naming names, the U.S. Justice Department (DOJ) has announced a broad antitrust investigation of major tech companies to review how they achieved their market power and if they engaged in practices that "have reduced competition, stifled innovation, or otherwise harmed consumers."
Names that have recently been associated with antitrust scrutiny include Facebook, Google, Amazon, Twitter, and Apple, to name a few. The DOJ says its review will take into consideration what it called "widespread concerns" from a variety of parties about search, social media, and some retail online services. 
The agency said it would confer with and seek information from the public, including competitors, who might offer special insight.
"Without the discipline of meaningful market-based competition, digital platforms may act in ways that are not responsive to consumer demands," said Assistant Attorney General Makan Delrahim of the Antitrust Division. "The Department's antitrust review will explore these important issues."
Negative reaction on Wall Street
The DOJ announcement came after the stock market had closed Tuesday, but traders reacted negatively to the news. Amazon, Alphabet -- parent company of Google -- and Facebook fell more than 1 percent in after hours trading. Apple was down slightly less than 1 percent.
The announcement stopped far short of signaling action against any particular company. It said the department's goal is to ensure Americans have access to free markets in which companies compete on the merits to provide services that users want.  
"If violations of law are identified, the Department will proceed appropriately to seek redress," DOJ said in the announcement.
Major tech firms believed to be the focus of the DOJ investigation did not immediately respond to the announcement.
In the works for a while
The examination of Big Tech has been building for some time and has recently become a bipartisan issue. A year ago, the Federal Trade Commission (FTC) announced that it would  hold a series of public hearings into the ways large technology companies have changed daily life and altered the competitive landscape.
The hearings were likely triggered by growing privacy concerns surrounding Facebook and consolidation of media and technology companies.
Earlier this year, the FTC launched a task force to monitor competition in the technology industry. The task force is reportedly monitoring competition in U.S. technology markets, investigating any potential anticompetitive conduct in those markets, and preparing to take enforcement actions "when warranted."