---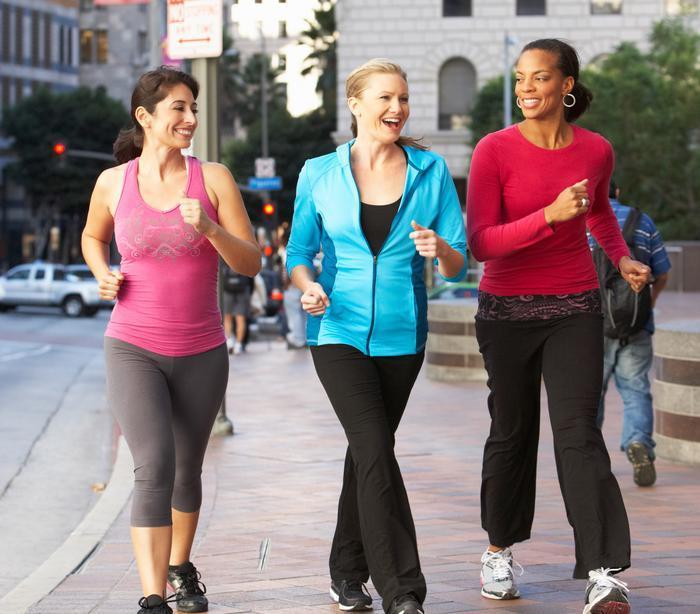 When people want to lose a few pounds, their first thought may be to head off to the gym for some exercise. But it turns out it takes a lot of exercise to burn just a few calories, and most health experts recommend a combination of proper diet and exercise.
Increasingly there is a suggestion that too much emphasis is placed on exercise and not enough on healthy eating habits.
In a strongly worded editorial in the British Journal of Sports Medicine, researchers point out that obesity has skyrocketed at a time when there has been little change in people's exercise habits.
"Regular physical activity reduces the risk of developing cardiovascular disease, type 2 diabetes, dementia and some cancers by at least 30%. However, physical activity does not promote weight loss," the authors write.
Poor diet linked to disease
People are increasingly obese, the authors conclude, because of the number and type of calories they consume. In fact, the British researchers cite the medical journal Lancet's global burden of disease reports, showing poor diet now generates more disease than physical inactivity, alcohol and smoking combined. Despite that, people generally look first to exercise as a way to control weight.
"This false perception is rooted in the food industry's public relations machinery, which uses tactics chillingly similar to those of big tobacco," the editorial states, in unusually blunt language. "This sabotage was achieved using a 'corporate playbook' of denial, doubt, confusing the public and even buying the loyalty of bent scientists, at the cost of millions of lives."
Different exercise, same result
Other researchers are looking at the effectiveness of different types of exercise when it comes to fighting obesity and a team from Spain has concluded that there is little difference between endurance and strength workouts.
The trial put all participants on a reduced calorie diet but had some engage in endurance exercise each day, others in strength training and still others in both. When all was said and done, all 3 groups showed significant reductions in body weight, body mass index, waist circumference, total fat mass, and a significant increase in lean mass.
In other words it didn't seem to matter what kind of exercise the subjects engaged in.
"To our knowledge, this is the first clinical trial designed to examine the effect of different physical activity interventions, in combination with a hypocaloric diet, on body weight and composition variables in obese Spanish people," the research team wrote. "The present study shows that, when adhered to alongside a hypocaloric diet, different exercise training programs or the following of physical activity recommendations are equally efficient in terms of improving body weight and body composition variables in obesity management."
Diet or exercise?
What the study does not address, however, is what the exercise contributed to the positive results and what was achieved through diet. But the Spanish researchers seem to fall into the camp that believes exercise is important mostly from a health point of view, not when it comes to shedding pounds.
"One calorie burned in exercise is not the same as one not ingested," they wrote.
The editorial in the British Journal of Sports Medicine goes farther. It complains that consumers are getting "unhelpful" messages about counting calories and maintaining a "healthy weight."
Instead, it says where the calories come from is important. In that regard, it says fat calories are preferable to sugar calories since they produce a feeling of being full while sugar promotes fat storage and hunger.
Thanks
Keep an eye on your inbox, the lastest consumer news is on it's way!
Unsubscribe easily whenever you want
---