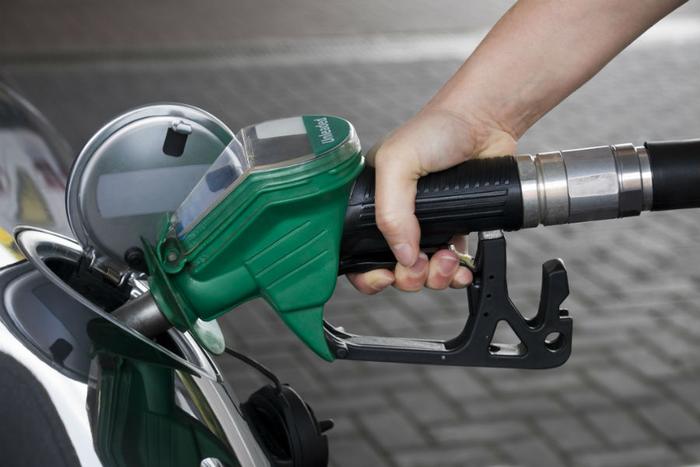 With the summer driving season about to draw to a close, consumers paid less for gasoline this week, helped by a big drop in demand.
The AAA Fuel Gauge Survey reports the national average price of regular gasoline is $2.53 a gallon, down two cents a gallon from last Friday and about the same as a month ago.
The average price of premium gas is $3.38 a gallon, a penny lower in the last seven days. The average price of diesel fuel is $3.14, down a penny in the last week.
Consumer demand for motor fuel fell by 60,000 barrels from the previous week, according to the Energy Information Administration. Demand is 176,000 barrels a day lower than at this time last year.
The drop in demand has taken pressure off of supplies, giving gasoline wholesalers and Wall Street traders less leverage to bid up the price. In its weekly assessment, AAA says the tepid demand, combined with growing gasoline stockpiles, could cause another drop in pump prices next week in the run-up to Labor Day.
Prices may dip some more
"Compared to July, consumer demand for gasoline is waning and prices are following suit," said AAA spokesperson Jeanette Casselano. "The national average is expected to keep moving lower, especially with the switch-over to lower grade gasoline in September."
Next month, U.S. gas stations will start selling winter-blend gasoline which is cheaper to produce. It contains a fuel that evaporates at low temperatures for vehicle engines to operate properly, especially when the engine is cold.
While motorists in most states continue to see very small fluctuations in price, there are exceptions. The average price in Utah jumped five cents a gallon in the last week. But drivers in Ohio caught the biggest break, with the statewide average plunging 12 cents a gallon this week.
The states with the most expensive regular gas
The following states currently have the most expensive regular gas prices on average, according to the AAA Fuel Gauge Survey.
Hawaii ($3.77)

California ($3.59)

Washington ($3.37)

Alaska ($3.33)

Oregon ($3.24)

Nevada ($3.18)

Idaho ($3.25)

Utah ($3.19)

Connecticut ($3.04)

Pennsylvania ($3.03)
The states with the cheapest regular gas
These states currently have the lowest prices for regular gas, the survey found.
South Carolina ($2.52)

Alabama ($2.53)

Mississippi ($2.55)

Arkansas ($2.56)

Missouri ($2.56)

Virginia ($2.59)

Oklahoma ($2.59)

Louisiana ($2.59)

Tennessee ($2.59)

Texas ($2.60)