---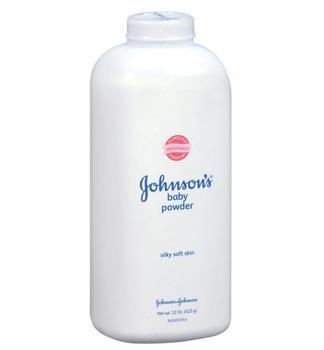 Johnson & Johnson has lost another talcum powder case in St. Louis. A jury on Monday returned a verdict against the company and awarded $55 million to a South Dakota woman who said the J&J Baby Powder caused her to develop ovarian cancer.
It was the second loss in recent months for the company, which is facing about 1,200 lawsuits that claim it did not adequately warn consumers of talcum powder's cancer risks. Most of the pending cases are in Missouri and New Jersey.
Gloria Ristesund said she had used the powder on her genital region for years before developing ovarian cancer and undergoing a hysterectomy and other surgeries. The jury awarded her $5 million in compensatory damages and $50 million in punitive damages, the St. Louis Post-Dispatch reported. 
Second case
It's the second case Johnson & Johnson has lost in St. Louis in recent months. In March, another jury ordered the company to pay $72 million to an Alabama woman who said she had used talcum powder for years to "stay fresh and clean."
Johnson & Johnson says it is preparing to file an appeal of the latest verdict and says the verdicts contradict 30 years of scientific research supporting the safety of talc-based powders.
"Jury verdicts should not be confused with regulatory rulings or rigorous scientific findings," Bloomberg quoted Carol Goodrich, a spokeswoman for Johnson & Johnson Consumer, as saying after the earlier verdict. "The overwhelming body of scientific research and clinical evidence supports the safety of cosmetic talc."
Imerys Talc America, which supplies talc to Johnson & Johnson, also insists the product is safe. "Our confidence is supported by the consensus view of qualified scientific experts and regulatory agencies," the company said in a statement.
Talc is the softest naturally occurring mineral. It absorbs odors and moisture naturally and is composed of magnesium, silicon, and oxygen. It also often contains asbestos, which is linked with lung cancer when inhaled. Talc is commonly used to treat and prevent diaper rash and is used in cosmetics, paint, paper, and rubber products.
---