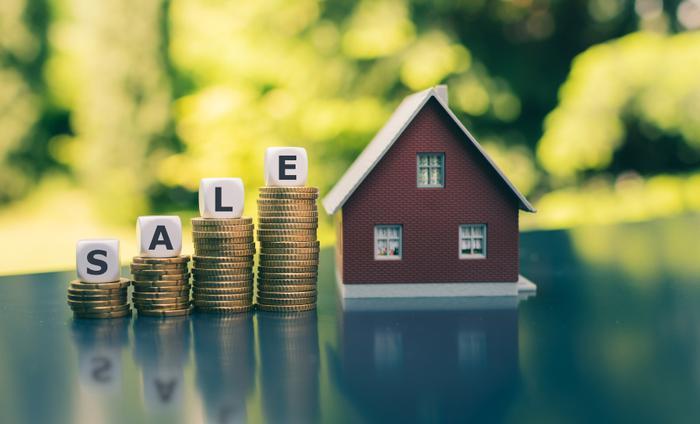 It turns out that a pandemic is a pretty good time to sell a home, but it's not such a good time to try to buy one.
The pent-up demand from a postponed spring homebuying season has vastly increased competition for homes and driven up prices. Real estate brokerage firm Redfin reports that the median home price of its transactions in June surged 2.8 percent to a record $311,300.
With the pace of home building still slow and fewer single-family homes coming on the market, the company says prices could continue to rise over the second half of the year.
"The coronavirus hasn't dragged home prices down; in fact we've seen just the opposite—prices are rising in spite of the pandemic," said Brian Walsh, a Redfin agent in Tampa, where the median home price was up 8 percent year over year in June. 
"Every house that is the slightest bit cute, fixed-up and priced right gets multiple offers--some up to 10 or 15. The winning offers are almost always all cash with zero contingencies."
Buyers face competition
This is an abrupt change from April when the coronavirus (COVID-19) shutdown immediately halted open house events and most home showings. At the time, the market was fairly balanced, with an absence of both buyers and sellers.
Now, buyers have returned to the housing market but sellers have not. Redfin reports that new listings dropped 11.6 percent last month, the fourth straight month of double-digit declines.
As a result, Redfin says the balance of supply and demand remains strongly tilted in sellers' favor.
Buyers were active in June, making offers on the properties that were on the market. Pending home sales -- contracts for homes that were signed but not yet closed -- were up 5.4 percent year-over-year. For Redfin properties, it was the first increase since February, though the National Association of Realtors (NAR), which collects more data, reported a 44.3 percent increase in pending sales in May.
Sales drop
The number of homes selling in June fell sharply, but only because there were fewer homes for sale. For people wanting to sell a home, the job is relatively easy. Buyers have their work cut out for them.
Real estate professionals say there are steps buyers can take, short of paying cash, to make their offer stand out. The first is to make it a "clean" offer with no contingencies. If you're confident in knowing what the property is worth, you can even waive the appraisal contingency.
It goes without saying that you should be pre-approved for the loan amount by your lender and have a letter proving it. If you're going to be competing with other buyers who want the home, offer above the asking price. Also, offer to put down more than the usual amount of earnest money.
You can also consider writing an escalation clause into your contract that automatically raises your bid to meet or exceed others, up to a set amount.
Finally, try to connect emotionally with the sellers. Some agents believe it is a good idea to write a personal letter to the sellers, telling them how much you appreciate their home and would love to live there. In this market, buyers apparently need any edge they can get.