---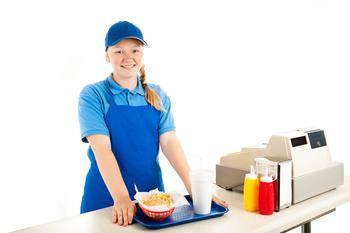 The kids are on the job.
An analysis of government data by outplacement firm Challenger, Gray & Christmas finds the number of teenagers finding summer jobs this year is up 15.4%, or 1.3 million, between May and July -- the highest level since 2013.
The summer total was helped by heavier-than-usual teen employment gains in July.
A total of 492,000 teens found jobs in July, according to the Bureau of Labor Statistics (BLS), up 33% from a year ago and 25% higher than the 392,900 July job gains averaged over the previous ten years.
Strongest teen employment in years
Total employment among 16- to 19-year-olds stands at 6,040,000, the highest number of employed teens since August 2008, when 6,142,000 were working.
"This year saw the strongest teen employment market since 2013, when 1,355,000 young people between the ages of 16 and 19 found jobs," said Challenger, Gray & Christmas CEO John A. Challenger. "We may be seeing a turnaround in the teen job market as more and more cities approach full employment."
Challenger pointed out that when the unemployment rate drops down into the 3-to-4% range, older and more experienced workers who might have been settling for employment in retail and food service are able to move into higher-skilled, higher-paying jobs. This, he said, leaves opportunities for younger job seekers, adding that "the biggest challenge may be attracting teen job seekers."
Teen employment has been declining since the 1970s. At its peak, in July 1978, more than 10 million teenagers were employed. Much of the decline appears to be by choice, as growing numbers participate in summer sports and education programs, volunteer, travel, or work in jobs that fall below the standard employment measures.
Employment enticements
"Employers may have to entice teens back into the traditional workforce with higher pay, more challenging work or, perhaps, the promise of tuition assistance," suggested Challenger. Burger King, McDonald's, Chick-fil-A, and Walmart are among the dozens of major food and retail businesses that offer scholarship applications for team members.
However, even with the promise of tuition assistance, it may be an uphill battle. According to unpublished, non-seasonally adjusted data from the BLS, of the 9.5 million 16- to 19-year-olds not in the labor force last month, more than 8.5 million, or roughly 90%, indicated that they don't want a job.
---