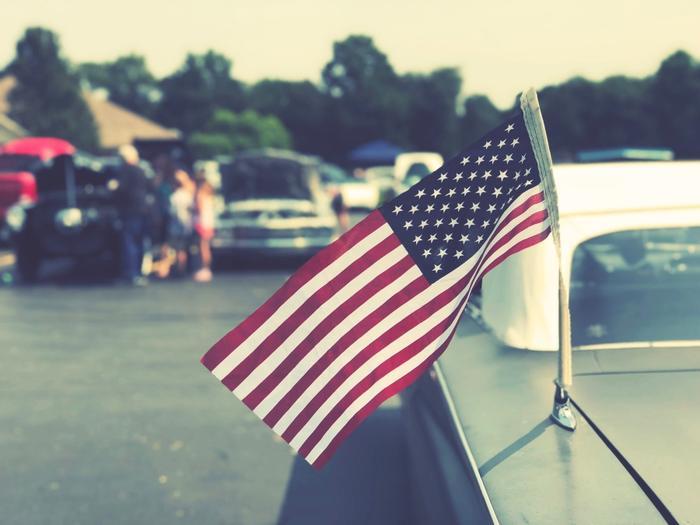 Gasoline prices have steadily risen off their lockdown lows in recent weeks, but they're still a lot less than at this time last year. Independence weekend travelers will find the lowest July 4th gas prices in 15 years.
The AAA Fuel Gauge Survey puts the national average price of regular gas at $2.17 a gallon, about the same price as a week ago. Going into the Independence Day holiday last year, the average price was $2.73 a gallon. The average price of premium gas is $2.78 a gallon, three cents more than a week ago. The average price of diesel fuel is $2.43 a gallon, the same as last week.
'Anything but a normal year'
Gas prices have been held in check by the coronavirus (COVID-19), which crushed demand in April and May. Prices began to rise again in early June, but Patrick DeHaan, head of Petroleum Analysis at GasBuddy, says there is currently little to push prices much higher.
"2020 continues to be anything but a normal year, and low gas prices have persisted into summer's unofficial halfway point, Independence Day," DeHaan said. "While gasoline demand has continued to rebound, there is anxiety about the recent surge in new coronavirus cases in the U.S., and that could prevent gas prices from seeing a continued rebound."
That said, the U.S. has the lowest summer gas prices in about 15 years. But prices could show some volatility in the weeks ahead, depending on the severity of the pandemic.
"Conditions to socially distance and hit the road remain ripe for those able to do so," DeHaan said. "Prices in all 50 states remain well-below year-ago levels, but should the coronavirus situation improve significantly, gas prices will follow."
DeHaan predicts that at the end of the day, the summer of 2020 will have the cheapest gas prices American motorists have seen in well over a decade.
The states with the most expensive gas
These states currently have the highest prices for regular gas, according to the AAA Fuel Gauge Survey:
Hawaii ($3.21)

California ($3.07)

Washington ($2.72)

Nevada ($2.61)

Oregon ($2.59) 

Alaska ($2.49)

Colorado ($2.46)

Pennsylvania ($2.43)

Illinois ($2.37)

Idaho ($2.34)
The states with the cheapest regular gas
The survey found these states currently have the lowest prices for regular gas:
Mississippi ($1.82)

Louisiana ($1.84)

Arkansas ($1.87)

Alabama ($1.88)

Missouri ($1.88)

Texas ($1.89)

Oklahoma ($1.91)

South Carolina ($1.93)

Tennessee ($1.94)

Virginia ($1.96)