---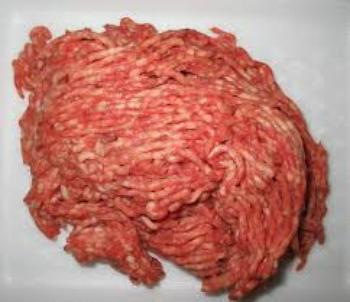 Want to know where that ground beef came from? The meat industry would rather you didn't but a federal judge has turned aside those objections, at least for now.
Earlier this year, the U.S. Department of Agriculture adopted new regulations that require Country Of Origin Labels -- COOL in meat-packer parlance -- on meat. That pretty much dooms the common practice of commingling meat from animals of different origins.
While that saves meat packers and retailers time and money, it also makes it difficult to track meat that may have been contaminated in one country or another.
The meat industry has been fighting the new rule and recently the American Meat Institute filed suit saying the labeling requirement amounts to forced speech.
But U.S. District Judge Ketanji Jackson took a meat cleaver to the industry's arguments and dismissed the suit.
"Imported livestock are a critical supply for American processing plants, particularly those near the Canadian and Mexican borders," the meat men's stated. "These processing plants produce meat products for domestic consumption and for export to a number of countries including Canada and Mexico," Courthouse News Service reported.
---