---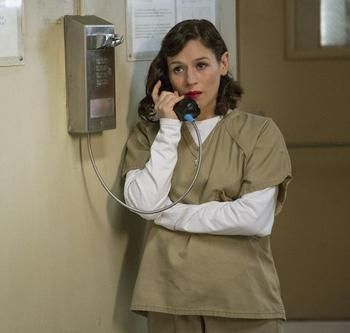 Back in the last millennium, Congress tried to increase competition in the telephone industry and passed a gigantic bill that, a few decades later, has created a patchwork in which some types of consumers enjoy plenty of companies competing for their business while others enjoy nearly none.
Residents in affluent areas, for example, often have multiple broadband carriers offering high-speed fiber connections at competitive prices while rural consumers are stuck with slow-speed telephone lines.
But of everyone affected by the legislation, no one has fared worse than prisoners and their families. Local and state governments, seeing an opportunity to make a few bucks off the backs of prisoners, have cut deals with private providers who operate the jailhouse phone systems, charging exorbitant rates to those unlucky enough to place or get a call from prison.
You might think the courts would outlaw the practice, but despite a few limited actions, that hasn't been the case so far. Just yesterday, a federal judge in California pitched four lawsuits challenging the price-gouging, according to a Courthouse News Service report. 
"Grossly excessive" rates
Plaintiffs had charged that Alameda, Contra Costa, San Mateo, and Santa Clara counties had contracted with Global Tel Link Corp. and Securus Technologies, allowing them to charge "grossly excessive" rates to inamtes and their families.
The plaintiffs had argued the Ninth Circuit has recognized a First Amendment right to telephone access, and that the commissions amount to unconstitutional taxes on that right.
But U.S. District Judge Yvonne Gonzalez Rogers granted a motion by the counties to dismiss the suits.
"That the commissions charged may result in higher phone rates, which, in turn, may reduce the frequency and length of phone calls made, does not constitute a governmental restriction on plaintiffs' constitutional rights," Gonzalez Rogers wrote in a 26-page order.
Gonzalez Rogers said the Ninth Circuit ruling applied to prisoners who were denied access to a telephone and did not deal with pricing issues.
The judge also turned aside the claim that the counties were in violation of antitrust laws, noting that state law bars antitrust action against governmental units.
Thanks
Keep an eye on your inbox, the lastest consumer news is on it's way!
Unsubscribe easily whenever you want
---