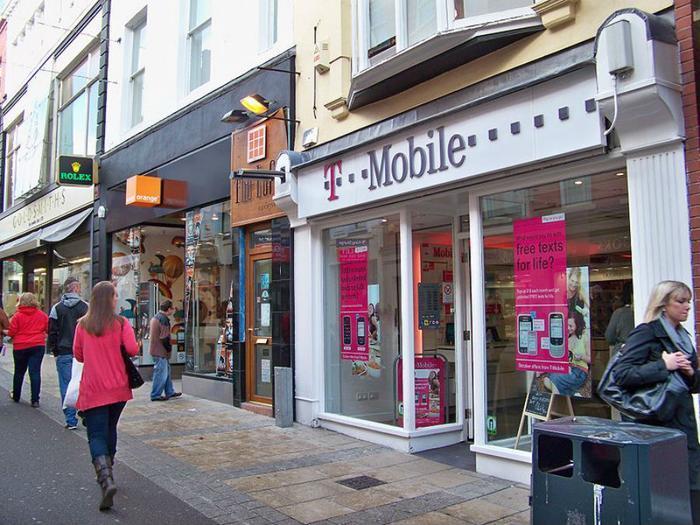 Lawyers for Sprint and T-Mobile will be in court today, arguing that their proposed merger should be allowed to move forward. The U.S. government has already approved the deal.
But a group of state attorneys general -- all Democrats -- have gone to court to block the merger, which would reduce the number of major wireless providers from four to three. The state officials argue that would harm consumers.
The complaint involves more than reducing the number of wireless companies. The suit contends that as the smaller players, both Sprint and T-Mobile offer packages with rates that are more affordable for low-income consumers. With these companies merging, regulators argue that those low rates will likely go up.
As a condition for approving the merger, the Justice Department required Sprint and T-Mobile to provide assistance to Dish Network so the pay-TV provider can launch a competing wireless service.
Sprint agreed to sell Boost, its prepaid wireless business, to Dish in order to help it get up to speed. Dish would also get a network of towers and billions of dollars in spectrum as part of the deal.
'Not adequate'
In their complaint, the state officials reject that remedy, arguing that Dish's wireless network would not be an adequate substitute for what both Sprint and T-Mobile now offer.
At issue is whether there is now a competitive landscape in the wireless industry. Sprint and T-Mobile say there is, noting that other non-traditional providers like Charter and Comcast have recently launched mobile services.
"Millions of Americans rely on mobile devices at work, at home, and to organize their lives. Competition between the mobile companies has resulted in better coverage and cheaper, more reliable service for all of us," said Massachusetts Attorney General Maura Healey, when the suit was filed in June. 
Year-long investigation
Healey said her office participated in a year-long investigation which concluded that the proposed merger would give the new company the power to raise prices, significantly reduce competition for customers, lower quality, and cost thousands of retail workers their jobs. 
"We are challenging this merger to protect a service that matters to everyone," she said.
Healey and her colleagues argue that the competition between T-Mobile and Sprint has lowered prices for all mobile phone subscribers. Since 2009, they say the average cost of mobile service in the United States has fallen by roughly 28 percent.
Sprint and T-Mobile, meanwhile, have said they need to join forces because, as individual companies, they lack the financial resources to build out 5G networks to compete with Verizon and AT&T.
If you're looking for a wireless provider, ConsumerAffairs has gathered thousands of reviews of cell phone companies. You'll find them here.