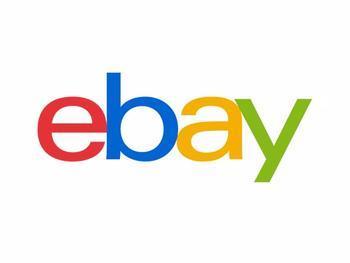 A federal judge in California has ruled that eBay must face a class action suit alleging that its policies are unfair to sellers and make it easy for dishonest buyers to defraud them.
Courthouse News Service reports that eBay seller and lead plaintiff Maggie Campbell originally filed suit in 2012, complaining that eBay and PayPal (the payment-processing company owned by eBay and required for all eBay transactions) always side with buyers over sellers in any dispute, allowing buyers to keep whatever items they bought and receive a full refund of the purchase price.
Furthermore, Campbell's suit claims, in such instances eBay also keeps the listing and selling fees collected from the sellers.
Ebay tried to have the complaint dismissed, and a district court judge in 2013 agreed to dismiss it with an option to amend, if Campbell would address "the nature of the restrictions that are the basis for her complaint and why those restrictions are not part of the agreement she acceded to as part of her user agreement."
So Campbell filed an amended complaint which eBay again sought to dismiss, claiming that its "contracts with her allow all the conduct alleged."
Courthouse News said this:
[Campbell] argued that eBay wrongfully refuses to credit final value fees back to sellers when sales are rescinded, in breach of its buyer protection policy; did not allow PayPal to accept money from potential international buyers on several occasions; and unfairly sides with "dishonest, deceptive" buyers during disputes rather than investigating each matter to determine who is right.



In opposition, eBay argued that the buyer protection policy allows it to settle disputes any way it chooses, and claimed that Campbell signed an agreement that lets it limit acceptable payment methods, including international transactions.



[Judge] Rogers sided with Campbell on this one, stating that eBay's "arguments miss the point of the allegations."
Not the only one
This is not the only potential class action seller-suit eBay is facing. In July 2014, a different federal judge ruled that eBay must face a class action suit from sellers seeking refunds of fees for items which eBay allegedly de-listed even though the buyers did not follow through on the sale.
In that suit, lead plaintiff Luis Rosado said that he paid a $24 listing fee to sell his car on eBay Motors. A prospective buyer clicked the car's "Buy It Now" button, resulting in the car's being delisted from the site.
Unfortuantely, the buyer did not follow through and actually pay for the car. So Rosado tried re-listing it the next day but said eBay would not refund his original $24 fee from the first aborted listing—instead, Rosado claimed, eBay only offered him $4.25.