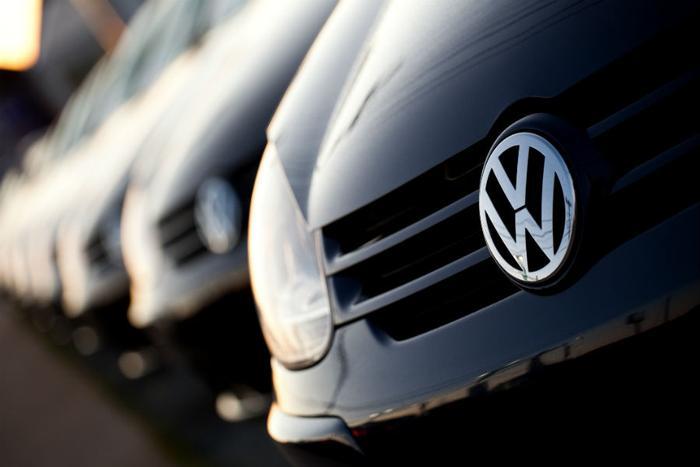 Volkswagen got caught cooking the books on its diesel emissions. Since then, the company has paid millions of dollars in fines and announced a major electric car initiative. A federal judge says it's time to move on.
Federal Judge Charles Breyer is asking why the Securities and Exchange Commission (SEC) waited two years to sue the automaker after the company had settled with other U.S. regulators. Last week he said he was putting off the SEC's suit while he urged both parties to reach a settlement.
"I want you to spend the next month or so seeing if you can resolve this case," Breyer told the two parties.
Breyer said he is putting a halt to proceedings until early October to give both sides time to work out a settlement.
"Whatever you work out today would be less expensive to everybody than what you would work out in the future," Breyer said.
Suit filed in March
In March, the SEC sued Volkswagen and its former chief executive Martin Winterkorn, charging them with defrauding U.S. bond investors by not informing them of the scope of its diesel emissions scheme sooner.
"Volkswagen hid its decade long emissions scheme while it was selling billions of dollars of its bonds to investors at inflated prices," Stephanie Avakian, the co-director of the SEC's Division of Enforcement, said earlier this year.
Timing appeared to be a significant influence on Breyer's request. He said he was "mystified" why the SEC waited so long to take action.
The "Dieselgate" scandal, in which the German automaker was found to have used illegal software to cheat U.S. pollution tests, first came to light in 2015. The SEC says Volkswagen issued more than $13 billion in bonds between April 2014 to May 2015.
The agency claims that senior executives at Volkswagen knew that more than a half million vehicles in the United States grossly exceeded legal vehicle emissions limits, exposing the company to massive financial and reputational harm.