---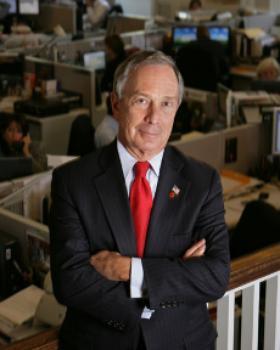 That big gulp you heard east of the Hudson? It was the reaction to a ruling by New York Supreme Court Judge Milton Tingling, who today tossed out New York City Mayor Michael Bloomberg's ban on large sugary drinks, which were set to go into effect tomorrow.
Fuhgeddaboudit, said the melodiously-named jurist.
The judge said the regulations were "fraught with arbitrary and capricious consequences," partly because they would have barred restaurants, food carts, delis, theaters and stadiums from selling sugary drinks in containers larger than 16 ounces while supermarkets and convenience stores would not have been affected.
That, said the judge, made no sense.
"The simple reading of the rule leads to the earlier acknowledged uneven enforcement even within a particular city block, much less the city as a whole….the loopholes in this rule effectively defeat the state purpose of the rule," he wrote.
It's not that the city didn't want to impose its rules on supermarkets and convenience stores, it's simply that it isn't able to do so because they're regulated by the state, whereas the delis and so forth fall under the warm embrace of the NYC Health Department.
Tingling over the last-minute setback, Bloomberg's office Tweeted that it would appeal: "We plan to appeal the sugary drinks decision as soon as possible, and we are confident the measure will ultimately be upheld."
The big shape-up
The big-sugar ban followed a string of New York City health edicts that include a strict policy on public smoking, and a ban on trans fats throughout the five boroughs.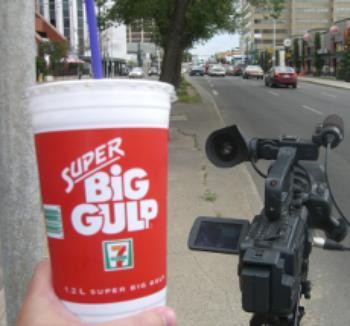 While His Honor insists he's just trying to make New Yorkers shape up, lose weight, live longer and so forth, critics say the nanny-state rules are turning New York into the kind of namby-pamby town where people don't even jaywalk anymore, let alone smoke, drink big sodas and wolf down whatever it is that would have trans fat in it.
Cynics say that Hoboken -- yes, Hoboken -- is becoming the wild and crazy place New York used to be, as our Daryl Nelson noted recently, adding the truly painful observation that Hoboken and even Jersey City have a better view of the New York skyline.
Not surprisingly, Hizzoner's mouthpieces don't agree with the critics.
"We've heard claims of pending apocalypse before when we proposed bold public health initiatives, and they have been proven false, said a spokeswoman for Bloomberg, Samantha Levine, in a statement last year. "Critics predicted the end of tourism and that businesses would sink when we banned smoking in bars and restaurants, yet we've grown tourism to record levels and the restaurant and bar industry continues to grow."
---