---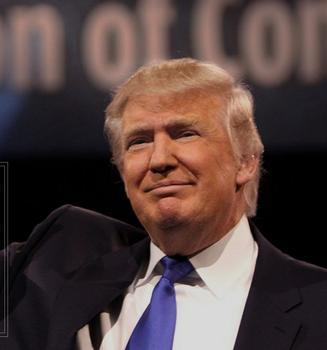 One claim Bernie Sanders hasn't made but could is that he is the only remaining Presidential candidate who doesn't have a legal issue hanging over his head.
Hillary Clinton has the email server matter and Donald Trump is in the midst of fighting a lawsuit that says the "university" that bore his name relieved its students of up to $35,000 while imparting little of value to them.
Trump has repeatedly tried unsuccessfully to have the suit dismissed and on Friday he lost an attempt to keep documents related to the case under seal, as U.S. Distrit Court Judge Gonzalo Curiel agreed with the plaintiffs that the material should be made public.
The material includes documents detailing Trump University's dealing with students and with the press. Judge Curiel noted that much of the material has already been published and said much of it is "routine."
Insulted the court
Trump didn't take well to the decision. Reuters reported that at a San Diego rally he called the judge a "hater" 
"We're in front of a very hostile judge. The judge was appointed by Barack Obama," Trump said, adding he believed Curiel was Mexican.
In fact, Curiel is an American who was born in East Chicago, Indiana, and graduated from the Indiana University School of Law, Reuters said.
Legal experts said Trump's remarks could get him in further hot water if the judge decided to hold him in contempt but said they didn't expect Curiel to do so.
Trump, the presumptive GOP nominee, has frequently made derogatory remarks about Hispanics, a major voting bloc in the U.S. 
Just an infomercial?
The lawsuit in question is a class action that claims Trump University's "seminars" were little more than infomercials. 
Lead plaintiff Tarla Makaeff sued Trump and Trump University in 2010, claiming she spent $60,000 for one of the three-day workshops and got no benefit from it. Trump moved for summary judgment dismissing the claims, but in November 2015, Judge Curiel denied most of Trump's requests.
Donald Trump argued that he cannot be held liable for unfair competition and false advertising because he himself did not make any misrepresentations to students. But Makaeff testified that she paid for the program after seeing slides with statements from Trump such as, "You'll learn inside secrets from me," and, "This is the next best thing to being my apprentice."
---