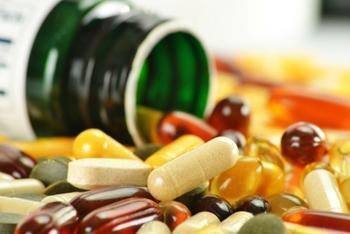 Millions of Americans take dietary supplements for a variety of reasons. While there is considerable debate about the usefulness of these products, consumers should always be sure the supplement they are taking is safe.
In California, a federal judge has ordered VivaCeuticals Inc., doing business as Regeneca Worldwide, to stop sellings its dietary supplement products. The Food and Drug Administration (FDA) said the products contain unsafe ingredients, including something called 1, 3-dimethylamylamine (DMAA).
Among the charges leveled by the FDA is that the products amounted to unapproved new drugs, as well as adulterated and misbranded dietary supplements.
Claims consumers were deceived
"Consumers have a right to expect safe dietary supplements," said Melinda Plaisier, the FDA's associate commissioner for regulatory affairs. "When a company continues to defraud and deceive consumers, risking public health, we will take action to protect the American public."
The ingredient DMAA has a history among athletes and body-builders. It is an amphetamine derivative that in the past was promoted as a natural stimulant.
DMAA showed up in body-building aids, performance boosters and weight control products. At one time DMAA was an approved drug for nasal decongestion, but that use has been withdrawn and today there is no approved medical use for DMAA.
The drug has the effect of narrowing blood vessels and arteries, which can raise blood pressure and lead to heart problems, the FDA said.
The company has signed a consent decree with the government, blocking it from marketing new, unapproved drugs and misbranded dietary supplements.
Benefits and risks
The FDA says taking a dietary supplement can provide benefits as well as risks. But unlike drugs, the FDA is not allowed to review supplements before they hit the market. The agency can only act after consumers begin buying them.
The FDA says consumers may take a supplement if they aren't getting enough nutrients and vital substances through their diet. But you should always consult with your doctor before taking a supplement since the FDA says many of these products contain active ingredients that have strong effects on vital organs.
Those dangers include combining supplements, using supplements with medicines, and overdosing.