---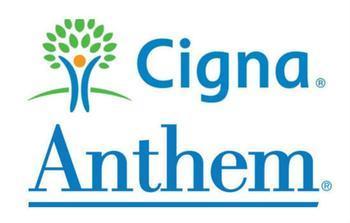 A Federal judge has blocked Anthem's $54 billion takeover of rival insurer Cigna Corp., saying it would substantially lessen competition. The ruling came in response to a challenge by the U.S. Department of Justice, 11 states, and the District of Columbia.
"Today's decision is a victory for American consumers," said Acting Assistant Attorney General Brent Snyder of the Justice Department's Antitrust Division late Wednesday.  "This merger would have stifled competition, harming consumers by increasing health insurance prices and slowing innovation aimed at lowering the costs of healthcare."
Snyder said the court "has protected consumers and the competition on which they rely."
The decision by Judge Amy Berman Jackson of the U.S. District Court for the District of Columbia concluded that Anthem's acquisition of Cigna would violate federal antitrust laws. 
Consumer choice impact
In blocking the merger, the court ruled that the proposed merger is likely to substantially lessen competition and impact consumer choice in the sale of health insurance to "national accounts" – customers with more than 5,000 employees, usually spread over at least two states – within the fourteen states where Anthem operates. The court's order will also preserve competition in 35 regional markets where both companies operate.
"Health insurance competition is an inherently local concern," said Colorado Attorney General Cynthia Coffman. "Colorado residents, businesses, health care providers, and third party payors all have a vested interest in ensuring that the quality, quantity, and price of health care services remains competitive. Today we have successfully maintained that vital competition."
The decision follows a trial that ran from Nov. 21, 2016, to Jan. 3, 2017. In July 2016, the Justice Department along with 11 states and the District of Columbia sued to stop the merger.  
Joining the Justice Department and the District of Columbia were California, Colorado, Connecticut, Georgia, Iowa, Maine, Maryland, New Hampshire, New York, Tennessee, and Virginia.
---