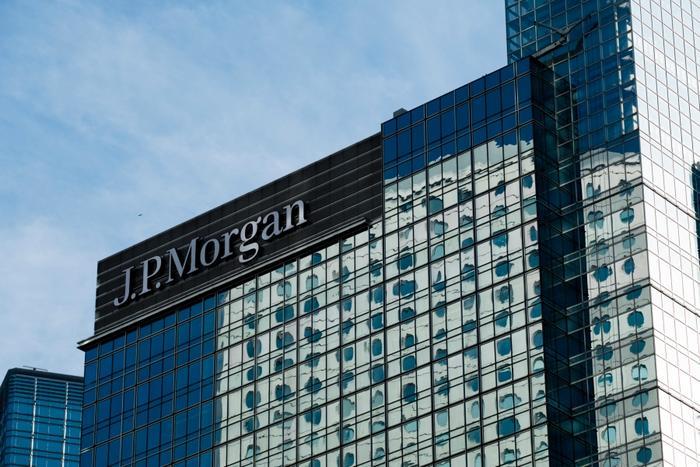 Facing increased public scrutiny over the role that big banks may play in immigration enforcement, JPMorgan has suddenly announced that it will no longer provide loans or other banking services to private prison operators.
The bank didn't provide an explanation for the change.
"JPMorgan Chase has a robust and well-established process to evaluate the sectors that we serve," is all a spokesman said of the decision in a statement to Bloomberg. "As part of this process, we will no longer bank the private-prison industry."
In recent months, immigrant rights protesters have occasionally followed JPMorgan Chase CEO Jamie Dimon around, telling him to cut ties to Geo Group and CoreCivic, two major private prison contractors in the United States.
Geo Group and CoreCivic run federal and state prisons across the country, as well as some immigrant detention centers. Critics accuse the contractors and the banks that back them of profiting off the Trump administration's aggressive immigration policies.
Regulators turn up the heat
Rep. Maxine Waters, chair of the House Financial Services Committee, recently invited the CEOs of JPMorgan and Bank of America to testify about their funding of private prisons.
More recently, House Financial Services Committee member Rep. Alexandra Ocasio-Cortez last week threatened to hold oversight hearings "to make these banks accountable for investing in and making money off of the detention of immigrants."
A Geo Group spokesman responded to Bloomberg that the divestment campaigns "are politically motivated and based on a deliberate mischaracterization of our role as a long-standing service provider to the government."