---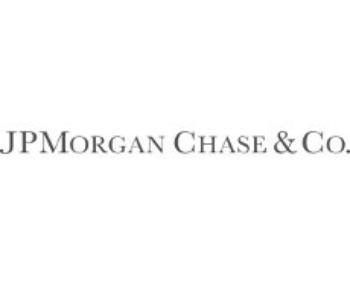 The Justice Department and a number of states today announced a $13 billion settlement with JPMorgan -- the largest settlement with a single entity in American history -- to resolve federal and state civil claims arising out of the packaging, marketing, sale and issuance of residential mortgage-backed securities (RMBS) by JPMorgan, Bear Stearns and Washington Mutual prior to Jan. 1, 2009.
As part of the settlement, JPMorgan acknowledged it made serious misrepresentations to the public -- including the investing public -- about numerous RMBS transactions.
The resolution also requires JPMorgan to provide much needed relief to underwater homeowners and potential homebuyers, including those in distressed areas of the country. The settlement does not absolve JPMorgan or its employees from facing any possible criminal charges.
"Without a doubt, the conduct uncovered in this investigation helped sow the seeds of the mortgage meltdown," said Attorney General Eric Holder. "JPMorgan was not the only financial institution during this period to knowingly bundle toxic loans and sell them to unsuspecting investors, but that is no excuse for the firm's behavior. The size and scope of this resolution should send a clear signal that the Justice Department's financial fraud investigations are far from over."
The settlement includes a statement of facts, in which JPMorgan acknowledges that it regularly represented to RMBS investors that the mortgage loans in various securities complied with underwriting guidelines even though JPMorgan employees knew that the loans in question did not comply with those guidelines and were not otherwise appropriate for securitization, but they allowed the loans to be securitized – and those securities to be sold – without disclosing this information to investors.
Relief for homeowners
Of the record-breaking $13 billion resolution, $9 billion will be paid to settle federal and state civil claims by various entities related to RMBS. JPMorgan will pay out the remaining $4 billion in the form of relief to aid consumers harmed by the unlawful conduct of JPMorgan, Bear Stearns and Washington Mutual.
That relief will take various forms, including principal forgiveness, loan modification, targeted originations and efforts to reduce blight. An independent monitor will be appointed to determine whether JPMorgan is satisfying its obligations.
If JPMorgan fails to live up to its agreement by Dec. 31, 2017, it must pay liquidated damages in the amount of the shortfall to NeighborWorks America, a non-profit organization and leader in providing affordable housing and facilitating community development.
---