---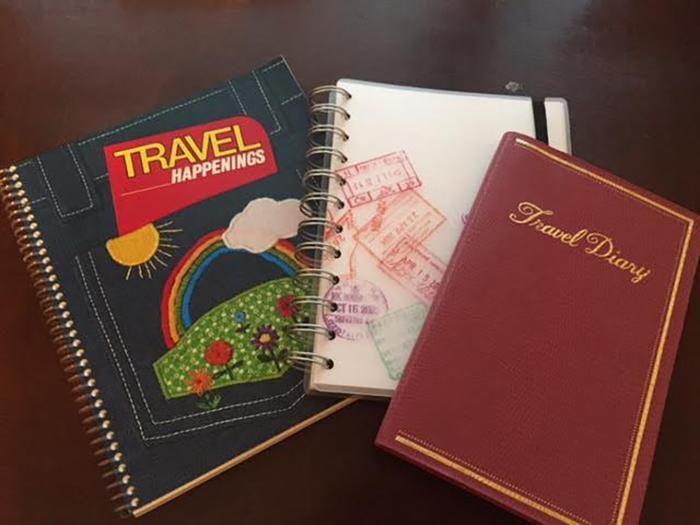 On our first European trip we bought a travel diary and my husband and I took turns chronicling our days. One night we had such an extraordinary dinner, we both wrote. We shared details of our escapades, mishaps, interesting characters, meals, and purchases. Our narratives are descriptive and even decades later it is still fun to look back at our early travels and remember so many details of our trips.
Nowadays we travel so often, it can be hard to stay on top of it all. I still journal, but not by hand and not each day. I use a variety of tools to remember our experiences and work hard to capture all the joyous and offbeat moments. These are some of my helpers:
Take lots of photos. This is one of the best ways to remember your trip and remind yourself of everything you've done.

While snapping photos, take pictures of the titles and explanations of the sites you are visiting.

Make sure your cell phone is location enabled; that way it will track where your photos were taken for you, as long as you have a connection.

Write yourself an email, sharing what was special about your day.

Save personal, tour, or cruise itineraries.

Pick up brochures, saving and organizing them in an envelope or plastic sleeve you've brought along for this purpose.

Keep your entrance and ticket stubs and all programs.

Purchase postcards. Check your lodging folder as there may be free ones for you to take.

Save menus, if possible, or take photos of interesting foods, dishes, and meals you'd like to recall.

Use the notes app on your cell phone to jot down names of sites, history tidbits, and any details to jog your memory.

Send yourself postcards and write about what you loved about your day or stay. These are fun to scan and use with your photos.

When you return home, organize all your memorabilia by date and location.

Use word processing software to create a journal. Begin with your itinerary, including names of hotels, memory-worthy restaurants and foods, and sightseeing for the day.

Add details using your memorabilia and memory. If you can't remember names of the special sites you visited, do an online search.

While you are searching, add details and descriptions from the websites. They'll not only make your experience come alive, the additional knowledge will add to your memories and enhance your experience.

Check in with fellow travelers and make notes of their memories and recollections, including them with yours.
Once you have your journaling done, decide how to use it. A wonderful way to remember your trip is to combine your photographs with your written memories. You can do this with scrapbooks or make an online photobook. Whatever you choose to do, it will be a one-of-a-kind reminder of your travels – something to cherish for years to come.
---