---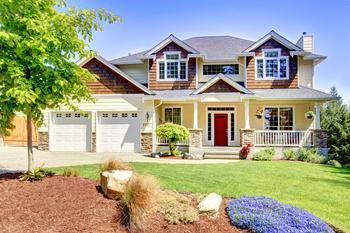 The government has a program that helps struggling homeowners refinance their mortgages, but a number of criteria must be met in order to participate. For example, your loan must be owned by Fannie Mae or Freddie Mac.
But the Wall Street Journal, quoting "people familiar with discussions," reports the government is considering a move to expand the program, for the first time opening it up to homeowners whose mortgages are not owned by either of the Government Sponsored Enterprises (GSE). That would allow of some of the riskier mortgages held by private investors to be transferred to the government.
By allowing struggling homeowners to refinance, even if they owe more on their mortgage than the home is now worth, it would lower their mortgage payments, potentially by several hundred dollars a month. Such a move, it is argued, could help strengthen the economy as well as further stabilize the housing market.
Current program
Fannie and Freddie's Home Affordable Refinance Program (HARP) is designed specifically to help borrowers who may be ineligible for traditional refinancing due to a loss of home value or because they have little or no equity. Like other refinancing options, with HARP you receive a completely new mortgage with new terms, interest rates and monthly payments.
The new loan completely replaces your current mortgage and may lower your payment or move you into a more stable loan product, which could help improve your monthly financial situation.
Homeowners are eligible if Fannie or Freddie owns their mortgage, they are current in their payments, they have limited equity and their home has lost value.
The proposal, which would require action by Congress to implement, would transfer risk for the loans to the government. The GSEs would pay for that increased risk by charging borrowers more for loans.
---