---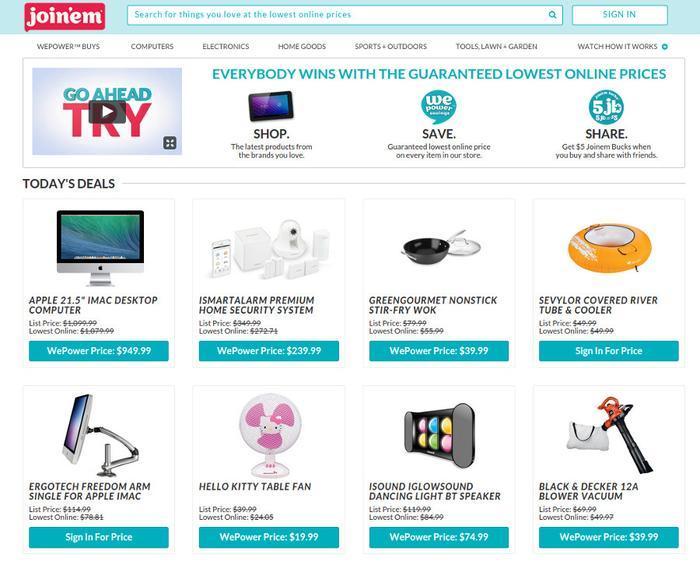 Like presidential wannabes who deny their candidacy until the last minute, much of the retail world sees itself as someday ousting Amazon from its perch atop the online shopping world but isn't yet ready to say so publicly.
Newcomer Jet.com sniffs that it isn't trying to compete with Amazon while Walmart and Target largely deny that their online efforts so far have been anything but mediocre. 
But now there's Joinem.com -- an audacious start-up that promises to use the power of social media, dubbed "WePower," to guarantee its members the lowest possible price on millions of items -- up to 25% off the lowest online price.
Joinem basically wants to do to online shopping what Priceline did to the travel and hospitality business -- namely, break it wide open. Fittingly, Joinem's executive chairman is none other than former Priceline CEO Rick Braddock.
"Two billion people around the world have a need for great commercial deals," Braddock told ConsumerAffairs. "Everyone is going to be online but our difference is collaborative buying. We tell the customer what the lowest price on the Internet is, which just happens to be our price."
"Everything is totally transparent," Braddock promises. 
Really big data
As Braddock tells it, Joinem will use social media to ascertain what products consumers are looking for and then go buy up those products at the lowest price and arrange for delivery directly by the manufacturer, never actually touching the merchandise itself.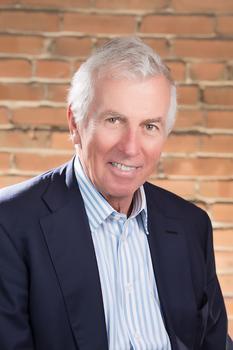 "We're going to the lowest end of the supply chain, the factory door," Braddock says. "We're disintermediating the whole supply chain." Best Buy and Walmart have their stores, Amazon has its warehouses, all adding overhead costs that are passed on to the consumer.
But Joinem, says Braddock, will instead have massive stores of data acquired from social media research that enable it to lock in the best deals, essentially the same formula Priceline used to offer rock-bottom travel and hotel room prices. This is not only beneficial to consumers but also to manufacturers, since it guarantees a predictable market for their products, as Braddock sees it.
"Before a product gets on our site we go to the vendor. We say we want to sell 1 million Samsung TVs for you, give us a price. So we now know the price, we turn around and set our price looking at the [lowest prices on the Internet] and we sell under that," Braddock said. "We make money on the margin between what the customer pays and the price the vendor has given us."
In Braddock's vision, Joinem becomes a huge collective working on behalf of its members who will, he hopes, use social media to tell their friends about the great buys they found at Joinem.
Viral sharing
Huge advertising budgets shouldn't be necessary, Braddock thinks, since he will be using social media both to promote his company and to conduct the kind of big data research that enables him to predict with great accuracy what goods and services consumers are likely to want tomorrow.
It's what in the political world is called "earned media" -- getting reporters and bloggers to write about you instead of having to spend millions on advertising to get your message out. In the online world it's perhaps best called "viral sharing."
"People will come to us because they hear about us. Our customer base will be people who come to us virally, and those people are basically free. There's no acquisition cost," Braddock said. 
All of this is still somewhat speculative since Braddock needs to do some heavy fund-raising. He has raised about $5 million so far, a mere droplet compared to the $220 million or so raised by Jet.com mostly on the strength of the reputation of its founder, Marc Lore of Diapers.com fame.
"Imagine a market"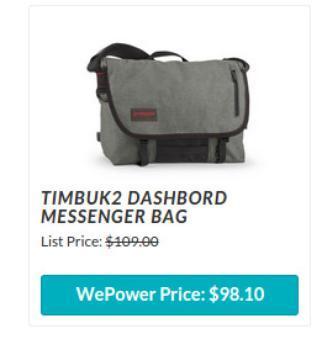 As for Jet.com, "I don't think they're a competitor," Braddock said. "They're not starting with a market, they're starting with an idea. They sort of imagine a market. My view is you start with a market and you define it and understand it."
Braddock sees the market today as 150 million consumers who regularly buy online and who will be attracted to "a new site that sells their favorite brands and always gives them the best price."
Does it work? The site is currently operational although the selection is still somewhat limited. But we did find a Timbuk2 messenger bag that we recently bought for $159 elsewhere. Joinem's price? $98.10.
---