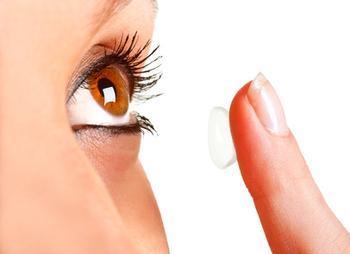 Maryland consumers who purchased contact lenses have been paying more than they should, according Brian Frosh, the state's attorney general.
Frosh says that is ending, however, with a settlement between the state and Johnson & Johnson Vision Care, Inc., a major contact lens manufacturer. Frosh sued the company in 2014, alleging it imposed an illegal agreement with retailers to fix prices, in violation of Maryland's anti-trust law. Federal law is much more lenient.
The suit claimed Johnson & Johnson, maker of the Acuvue brand of contact lenses, required retailers to set a minimum price for contact lenses, in violation of state law. Frosh says Johnson & Johnson makes more than 40% of the contact lenses sold in Maryland.
The suit claimed the price fixing scheme was the result of complaints from some eye care professionals who prescribe and sell contact lenses to consumers. They complained that they could not match the prices offered by national discounters, such as Costco, BJ's Wholesale Club, and Sam's Club.
Frosh says as a result of the alleged price-fixing deal, the discounters then raised their prices to more closely match those of eye care professions. The results, he says, is Maryland consumers paid more for contact lenses.
Wrote the law
Frosh said he is very familiar with the Maryland law because, as a state legislator in 2009, he sponsored an amendment to the law specifically prohibiting any minimum price agreement between supplier and retailer.
"Prior to 2009, minimum retail price agreements such as the one we alleged in our suit, could be found lawful by courts," said Attorney General Frosh. "Now there's no question – an agreement to fix a minimum retail price is illegal under Maryland law."
As part of the settlement, Johnson & Johnson has signed an Assurance of Discontinuance. In that document, the company denies doing anything wrong but assures the state it has "permanently discontinued the agreements alleged in the lawsuit."
The company will also write a check for $50,000 to the state, in the form of a civil penalty.