---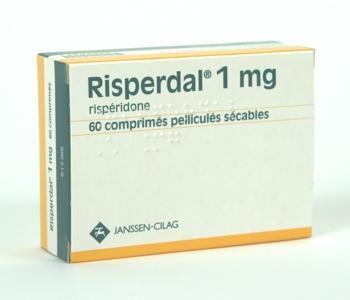 Johnson & Johnson has agreed to pay $1.6 billion to settle charges that it illegally promoted the use of its anti-psychotic drugs Risperdal and Invega for so-called "off-label" use.
Drugs are approved by the Food and Drug Administration (FDA) to treat specific diseases and conditions. While doctors are free to prescribe them for other diseases, drug companies are prohibited from promoting those other uses, since they have not been tested by the FDA.
Johnson & Johnson and its subsidiary, Janssen Pharmaceuticals Inc., were accused of marketing Risperdal for off-label uses, making false and misleading statements about its safety and paying illegal kickbacks to health care professionals and long-term care pharmacies to induce them to promote or prescribe Risperdal to patient populations, such as children, adolescents and the elderly, for which there was no FDA approval.
"Parents of children with hyperactivity disorders and other vulnerable patients should be able to trust their doctor's advice without fear that drug companies are manipulating their physician's judgment," said New York Attorney General Schneiderman. "This settlement should serve as a warning to pharmaceutical corporations: the illegal promotion of drugs for off-label uses must stop."
New York and other states joined with the federal government in a lawsuit against the companies. Today's settlement resolves both civil and criminal allegations.
Whistleblower suits
More than $523 million of the civil settlement will go to state Medicaid programs, which are funded jointly by the states and the federal government, and $749,240,137 is designated for federal health care programs, including the federal Medicaid share, affected by the companies' conduct.
The investigation resulted from four whistleblower lawsuits that alleged the companies paid illegal kickbacks to health care professionals and long-term care pharmacies.
As part of the global resolution, the companies have also entered into a Corporate Integrity Agreement with the U.S. Department of Health and Human Services, Office of the Inspector General, which will closely monitor the company's future marketing and sales practices.
"Move forward"
"Today we reached closure on complex legal matters spanning almost a decade. This resolution allows us to move forward and continue to focus on delivering innovative solutions that improve and enhance the health and well-being of patients around the world," said Michael Ullmann, Vice President and General Counsel, Johnson & Johnson. "We remain committed to working with the U.S. Food and Drug Administration and others to ensure greater clarity around the guidance for pharmaceutical industry practices and standards."
But the consumer group Public Cititzen said the settlement was too lenient.
"Johnson & Johnson's status as a repeat offender demonstrates that despite the seemingly large sums, the fines imposed on pharmaceutical companies for dangerous and illegal conduct pale in comparison to the profits generated from such activity," said Sammy Almashat, Researcher, Public Citizen's Health Research Group. "Global sales of Risperdal totaled $24 billion between 2003 and 2010, ten times today's settlement amount."

"Until more meaningful penalties and the prospect of jail time for company heads who are responsible for such activity become common, companies will continue defrauding the government and putting patients' lives in danger," Almashat said.
Today's settlement is nothing new for the company. According to a 2012 Public Citizen report, Johnson & Johnson racked up $2.3 billion in criminal and civil penalties for various allegations of wrongdoing from 1991 through July 18, 2012.
---