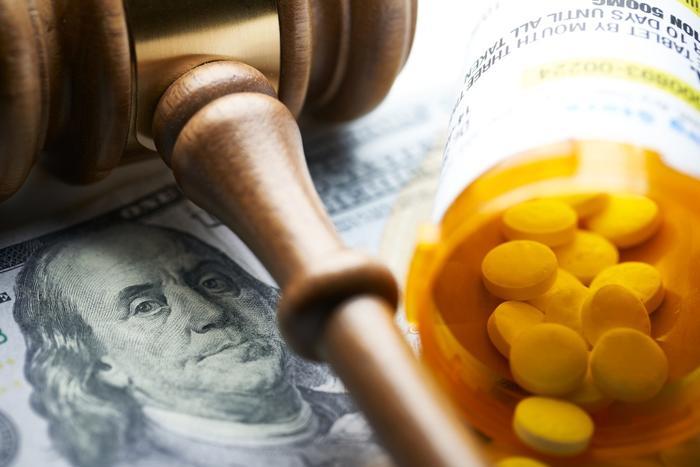 Johnson & Johnson (J&J) has reached a $20.4 million settlement with two counties in Ohio that had sued the pharmaceutical company in connection with the opioid addiction crisis. The settlement follows a judge's ruling in August which ordered J&J to pay $572 million to the state of Oklahoma in a similar lawsuit.
J&J said it agreed to the Ohio settlement in order to prevent a lengthy trial. The company said the settlement agreement did not suggest J&J was admitting that it played a role in the widespread addiction to painkiller drugs.
"The settlement allows the company to avoid the resource demands and uncertainty of a trial as it continues to seek meaningful progress in addressing the nation's opioid crisis," J&J said in a statement. "The company recognizes the opioid crisis is a complex public health challenge and is working collaboratively to help communities and people in need."
Under the terms of the settlement, J&J has also agreed to reimburse $5 million of the counties' legal and other expenses incurred in preparation for the trial. The company will also direct $5.4 million of its charitable contributions to non-profit organizations in connection with opioid-related programs in these two counties.
The suit attempted to hold J&J liable for addiction to its painkillers Duragesic, Nucynta, and Nucynta ER. The company said it sold the rights to those drugs in 2008. Prior to that, the company said it had always marketed them in a responsible way.
Lawsuits against opioid drug manufacturers have focused on how the drugs were marketed, with plaintiffs contending that health care providers were not informed of the drugs' powerful addiction properties.
Doctors lack tools to help
Ketchem Analytics has published a new survey of consumers and physicians which shows an overwhelming number of people from both groups think anti-opioid efforts should focus on helping people stop using the painkillers. Both groups also express the view that doctors need more education and training about opioid use.
More than half of the consumers polled in the survey think physicians don't know enough about how to help patients stop taking opioids. Nearly a quarter of the doctors expressed a similar view.
While it is largely drug companies that are being sued in connection with opioid addiction, nearly 75 percent of consumers and about two-thirds of doctors agreed that physicians are at least partly to blame for the opioid crisis.