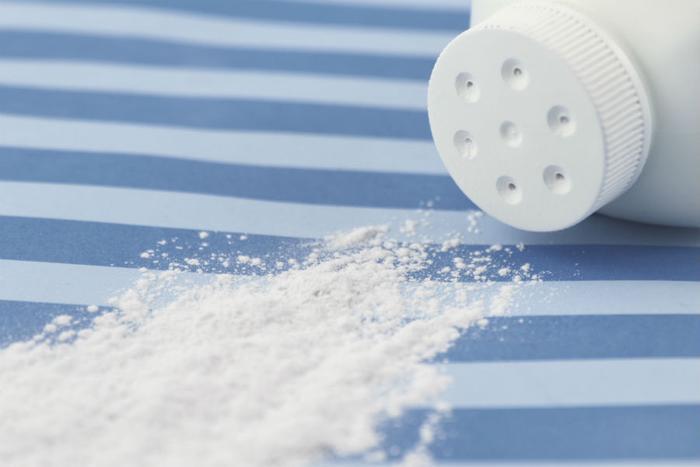 After paying out millions of dollars in judgments claiming its baby powder contained a cancer-causing substance, Johnson & Johnson says third party tests show the powder is clean.
The company announced 15 tests on the baby powder that the Food and Drug Administration (FDA) said contained trace amounts of asbestos, and the tests showed the powder was free of the carcinogen. The FDA issued a statement saying it stands by its previous findings.
In March, a California jury ordered the company to pay $29 million in the latest lawsuit alleging a link between its talcum powder products and cancer.
Terry Leavitt said that she had used Johnson's Baby Powder and Shower to Shower gel, both of which contain talc, in the sixties and seventies. She was diagnosed with mesothelioma in 2017. Her lawsuit charging that the products contained talc contaminated with asbestos began in January and concluded last week with a $29.4 million verdict against the company.
Johnson & Johnson commissioned the tests to show that its baby powder products do not contain asbestos, as claimed by a number of plaintiffs. The tests focused on the same lot of the product that the FDA tested.
FDA not convinced
FDA officials were quick to respond, telling Reuters that it disputes the finding that the powder is free of asbestos. Johnson & Johnson has already recalled nearly 33,000 containers of baby powder after the FDA said it found trace amounts of asbestos in powder taken from a bottle the agency purchased online.
"Rigorous and third-party testing confirms there is no asbestos in Johnson's Baby Powder," the company said in a statement. "We stand by the safety of our product."
Johnson & Johnson recalled one lot of Johnson's Baby Powder that was manufactured and distributed in the U.S. last year. It took the action based on the FDA's findings.
It was the first time Johnson & Johnson recalled its baby powder product for possible asbestos contamination. Until now, the FDA had not announced a potential problem with the product.
Johnson & Johnson's defense of its baby powder product is nothing new. A year ago, when a Reuters news report first suggested the product contained asbestos, the company vigorously denied it.
At the time, Johnson & Johnson CEO Alex Gorsky said "thousands of studies" had demonstrated that the company's baby powder is free of asbestos.