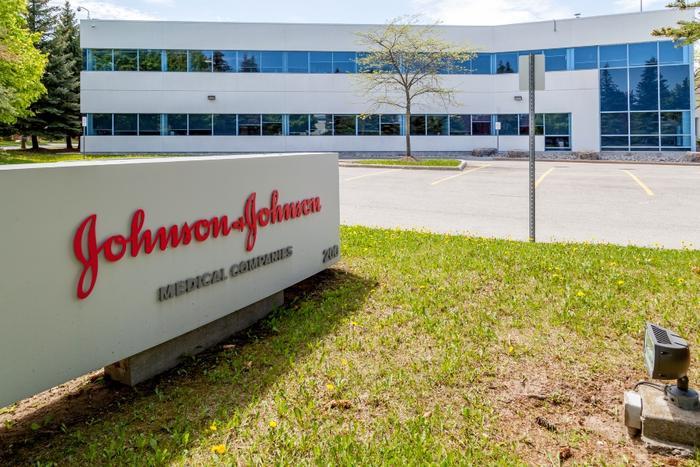 A jury in Philadelphia has ordered Johnson & Johnson to pay $8 billion in punitive damages to a man who says he was not told a drug he was taking could promote breast growth.
The medication in question is Risperdal, an anti-psychotic drug. Twenty-six-year-old Nicholas Murray sued, saying he was not informed of potential side-effects when his physician prescribed the drug. Attorneys for Johnson & Johnson immediately said they plan to appeal the verdict, calling it "grossly disproportionate."
Expensive lawsuits
It's the second expensive verdict against the drug company in three months. In August, a judge in Oklahoma ordered Johnson & Johnson to pay the state $572 million for its alleged role in contributing to the opioid addiction crisis. Oklahoma had originally asked for $17 billion in damages.
The judge ruled that the state "met its burden" in showing Johnson & Johnson, through its subsidiary Janssen, carried out a misleading marketing and promotion campaign for opioid painkillers and that it stood up to the law's definition of "creating a public nuisance."
Johnson & Johnson disputed the verdict, calling it "flawed," and said it would appeal. It has also had to defend itself in court recently against charges that some of its powder products were linked to cancer.
The company faces more than 1,000 other Risperdal lawsuits which contend that it was negligent in its information provided about the drug. Risperdal is used to treat conditions like schizophrenia and bipolar disorder and is widely used in the treatment of children.
According to the Child Mind Institute, the drug has been highly effective in helping children control their behavior. But it also cautions parents about what it says are potential side effects including "substantial weight gain and metabolic, neurological and hormonal changes that can be harmful."