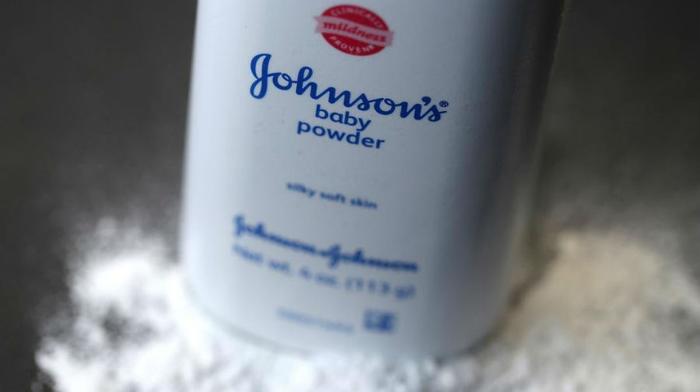 Johnson & Johnson continues its vigorous pushback against a Reuters article claiming the company's talc and baby powder products contain asbestos and that it knew about it for decades.
Appearing on CNBC, Johnson & Johnson CEO Alex Gorsky said the company does not think its products contain the known carcinogen.
"And that's demonstrated in thousands of studies, studies not only conducted by J&J, but studies conducted by independent authorities, well-respected authorities, where we work closely with regulators who are overlooking the methodology," Gorsky told the network.
On Friday, the Reuters news agency reported that it had obtained internal Johnson & Johnson documents that it said showed J & J's talc and baby powder was sometimes tainted with asbestos, but the company kept that information from consumers and government regulators.
Consumer lawsuits
Johnson & Johnson has faced lawsuits by consumers who claim they got cancer after using the company's products. In April, a New Jersey court awarded damages of $37 million to a man who claimed he developed mesothelioma after inhaling dust that was generated through his regular use of Johnson & Johnson talc powder products since his birth in 1972 to approximately 2003.
In July, a state court jury in St. Louis ordered Johnson & Johnson to pay $4.7 billion in damages to 22 women and their families after the plaintiffs claimed the company's talcum powder caused their ovarian cancer.

Most of the damages were punitive, making up one of the largest product liability verdicts in history.
In his interview with CNBC, Gorsky said Johnson & Johnson uses the best testing methods to ensure the purity of its powder and it continues to improve those tests to ensure their accuracy.
Grosky says there is a sizable body of evidence that supports the company's position. He cited a Harvard Medical School study of 100,000 patients, both male and female, who used the products in question.
He said the study found "no causation between talc, baby powder and ovarian cancer or any type of asbestos-related disease."