---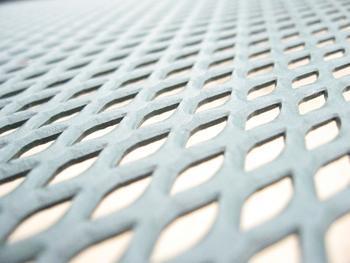 A lawsuit by the State of Washington accuses Johnson & Johnson of knowingly hiding the risks of surgical mesh used to treat pelvic floor conditions in women. 
Complications from insertion of the mesh left women permanently disabled and in chronic pain, the lawsuit filed by Washington Attorney General Bob Ferguson charges.
"It's difficult to put into words the horrific injuries and pain many women are still suffering as a result of Johnson & Johnson's deception," Ferguson said. "They believed they were making informed medical decisions, but that was impossible when Johnson & Johnson was spreading inaccurate information about its products' risks, essentially duping doctors into using their own patients as clinical trials. This is an unacceptable way of doing business, and I will hold the company accountable."
The complications include urinary and defecatory dysfunction, loss of sexual function, chronic inflammation, chronic pain, and risk of chronic infection. The complications can crop up years after the surgery, and are in many cases irreversible, Ferguson said. Removal of the mesh is nearly impossible.
One patient quoted in the lawsuit described her experience this way:
"I experienced excruciating pain from day one. I felt as though my urethra was being strangled, I couldn't pee, walking was out of the question, sitting was agony, & I couldn't lie on my left side due to severe pain and numbness at my left groin area.  Over the course of the next 14 weeks I visited/was admitted to the [hospital] 10 times. … I had no quality of life.  My consultant likened the mesh removal as to 'trying to remove chewing gum from hair.'  … I still suffer left side groin pain and numbness, buttock pain, sharp pains in my lower stomach and I am less continent now than I was pre-op." 
Tens of thousands
The lawsuit alleges tens of thousands of violations of the Washington Consumer Protection Act, due to deceptive informational and marketing materials distributed to consumers and doctors. Ferguson is seeking a fine of $2,000 for each violation plus costs, fees, and restitution.
Johnson & Johnson is the largest manufacturer and seller of the mesh devices in the U.S. The mesh is made of woven polypropylene threads, and is marketed to doctors and patients as a way to treat pelvic organ prolapse, or when organs shift from their normal position, and various bladder issues.

The lawsuit alleges that the company never told consumers that the mesh can cause, and consumers are likely to experience, chronic foreign body reaction and chronic inflammation as the body constantly fights to rid itself of this foreign material.
---