---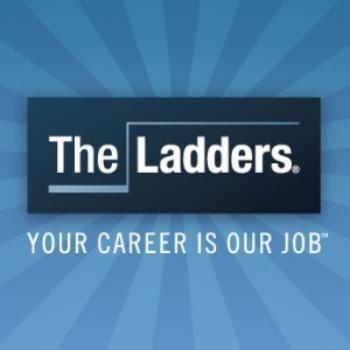 TheLadders.com has been hit with a class action complaint accusing it of advertising jobs that did not meet the site's former salary requirements or were not authorized to be posted on the site.
According to the complaint, filed last week in the U.S. District Court for the Southern District of New York, "TheLadders sold access to purported '100k+' job listings that (1) did not exist, (2) did not pay $100k+, and/or (3) were to authorized to be posted on TheLadders by the employers."
The suit also calls TheLadders's vaunted resume-writing service misleading, claiming that "[i]nstead of providing bona fide resume critiques as promised, TheLadders sent its members a form letter that failed to provide any resume criticism responsive to members' individual resumes."
The filing is padded with complaints posted on internet boards, and provides the interesting bit of trivia that, "[a]s of February 15, 2011, upon typing 'the ladders' into Google, the first 'autocomplete' suggestion provided was 'the ladders scam.'"
TheLadders, which was founded in July 2003, initially purported to offer only jobs that paid a salary of at least $100,000. In September 2011, the site did away with the $100,000 salary minimum.
"Hand-selected" and "pre-screened"
According to the suit, TheLadders stated that "experts pre-screen all jobs so they're always $100k+," and invited members and potential members to "search jobs that have been hand-screened by our experts."
However, the suit alleges, TheLadders's job listings "were neither 'hand-selected' nor 'pre-screened.'" Instead, according to the suit, the site "scraped" job listings from different websites without first obtaining permission, and did not check to see if the jobs actually paid at least $100,000. The site also did not take any steps to see if the jobs were already filled, the suit alleges.
The suit quotes a number of complaints posted online from employers and recruiters. One recruiter/employer quoted in the complaint says:
"My biggest complaint … is when people would call to ask about a job they saw on The Ladders, or to follow up on an application they'd made. I'd have to explain to them that we didn't list on The Ladders, that the job had been closed for months (in a few cases, for over a year), and that the job paid well less than six figures."
Stale job postings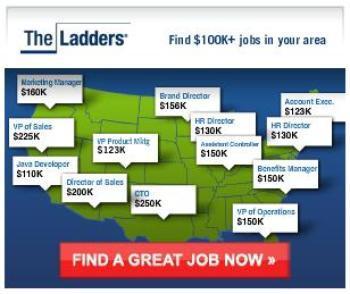 The suit's plaintiff, Barbara Ward, is an Arkansas resident who signed up for TheLadders in January 2011. According to the complaint, Ward applied for "numerous" jobs but only heard back from two employers, allegedly "because the purported opportunities were stale."
Ward wants to represent a nationwide class of individuals who had a premium membership with TheLadders between March 11, 2007 and August 31, 2011, as well as a narrower Arkansas subclass.
Alexandre Douzet, who is desired on TheLadders's website as "CEO & Co-founder," said in a statement to Business Insider: "We believe the allegations set forth in this complaint to be false. In fact, our employees review job listings before they are posted to our site, as has always been our protocol."
"Additionally," Douzet said, "We have a team of specialists who review resumes and provide individualized critiques. This complaint lacks merit, and we fully intend to take the necessary legal steps to dispose of it quickly. In the interim, we remain steadfast in our commitment to providing the best job-matching experience for employers and job seekers, while serving as the fastest-growing source for career-driven professionals."
Prescient blog?
The complaint was posted on corcodilos.com, also known as the "Ask The Headhunter blog." The blog's owner, Nick Corcodilos, has previously alleged some of the same things now charged in the suit.
In a May 9, 2011 blog post entitled "TheLadders: How the scam works," Corcodilos claimed that "TheLadders takes job listings from employers' own websites without authorization, even after being told to stop, and that TheLadders misrepresents the salaries on those jobs so that it can beef up its questionable database of "50,000, high-level 100k+ executive positions."
Corcodilos also says that "TheLadders CEO, Marc Cenedella, has admitted that 50% or more of those '$100k+' jobs are 'scraped' from other online databases, over which TheLadders has no authority or quality control." Corcodilos's blog entry was cited in the class action complaint.
And in a January 2009 newsletter entry entitled "Liars at TheLadders," Ask The Headhunter published a chat that allegedly occurred between a customer of TheLadders and one of its employees. (The chat was also included in the class action complaint.)
In the chat, the purported TheLadders employee "Andy" tells customer Alishia that "we make no claims that all of our jobs are submitted directly to us. Many of the positions on our site are linked directly to from external job boards." Alishia had complained about a job she said she found on TheLadders, only to discover that it paid a salary of $50,000 and had not been authorized by the employer to be posted on TheLadders.
The suit alleges breach of the implied covenant of good faith and fair dealing, money had and received, unjust enrichment, violation of the Arkansas Deceptive and Unconscionable Trade Practices Act, and breach of contract. The plaintiff and class are asking for a refund of their subscription and service fees.
---
Jon Hood is an attorney in New York City.
---