---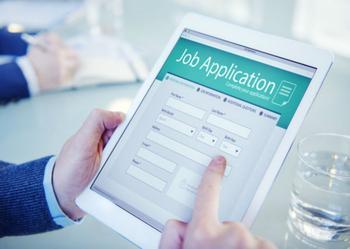 It's one thing to know about a job opening. It's quite another to know if you have real shot at it.
Employment site CareerBuilder.com has made a tweak to its job listings, giving job applicants insight into how they stack up against other applicants. From now on, applicants will be able to see the qualifications other applicants possess – experience, education, and accomplishments.
It's called the Job Competition Snapshot, and it's now available to all job seekers at no charge. It's designed to help applicants understand why they might not have gotten a response to their application.
"Our Job Competition Snapshot provides more transparency into the likelihood of being called by an employer based on how you stack up against other candidates," said Matt Ferguson, CEO for CareerBuilder.
Should you apply or not?
Ferguson says the tool can help job seekers determine whether they should apply for a particular job, or instead focus their efforts on positions where they have a better chance. On the other hand, he says it may also make some applicants feel like they have a better chance because of how they will stand up to the competition.
The Snapshot protects the privacy of all applicants but aggregates information they provide. When you apply for a position, you will be able to see:
The number of candidates who have applied
The average years of experience of the applicants
The average level of education they have
If, after viewing that information, you decide you have a good chance, you will be able to access more in-depth insights from a hiring status report, called Hire Insider.
That report will tell you how many applications have been reviewed so far, the number of applicants who currently have jobs, the top college majors of applicants, the states where they live, and their current salaries.
Information stays current
"The information is automatically updated as other candidates apply, so job seekers can continually assess the competitive landscape in real time," Ferguson said.
In its advice to job seekers, competing online employment site Monster.com says it is important to research the company before submitting an application for a position.
"Whether you know anything about the business will come through in your cover letter and interview, so do your homework and find out what you can," it advises.
It's also important to have a well-written, compelling resume that is relevant to the position being offered. These days, having a strong online presence is important, with prospective employers searching for reasons for both hiring and passing on an applicant.
---