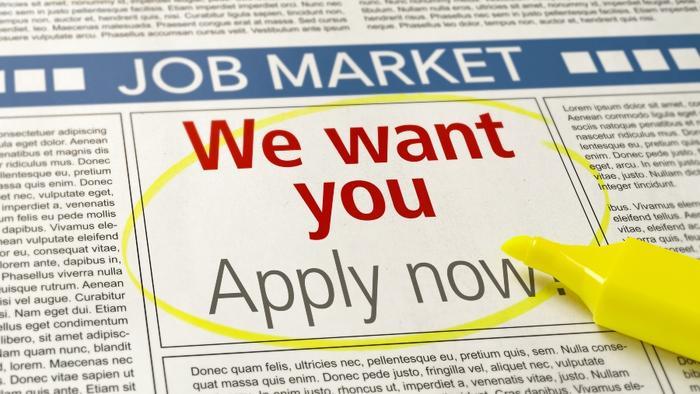 It was easier than expected to get hired last month. The Labor Department reports that the economy added 225,000 jobs in January, significantly more than expected.
Some of the biggest gains came in construction, health care, and transportation and warehousing. The unemployment rate ticked up to 3.6 percent because more people were looking for work.
Construction jobs increased by 17,000 after averaging 12,000 a month throughout 2019. Jobs in health care rose by 36,000, and transportation and warehousing jobs increased by 28,000.
The ADP National Employment Report, issued two days ahead of the government's non-farm payrolls, showed where the new jobs are being created. Medium-size businesses with 50 to 499 employees created the most jobs in January -- 128,000. Small businesses, which traditionally have been the employment driver in the economy, produced only 94,000 jobs last month.
Gad Levanon, vice president of Labor Markets at The Conference Board, says the robust January jobs report is, in general, good news for people looking for a job.
"Amid stagnant growth in the working-age population, strong employment growth will likely further tighten the labor market in 2020," Levanon said. "As a result, we can expect increasing challenges around recruitment and retention, higher labor cost growth, and a further squeeze on corporate profits."
The advantage goes to employees and job seekers
A tight labor market might not be so good for employers, but it gives employees and job seekers additional leverage. The increase in jobs is drawing more people to the workforce, especially women. Levanon says the labor force participation rate for women aged 25-54 reached 77 percent in January. 
"That marks a near-record, just shy of the record rate in April 2000," he said. "The improvement in labor force participation will partly offset the impact of strong job growth, slow further tightening in the labor market, and help fuel continued employment and economic growth."
People with jobs earned more last month as well. Average hourly earnings for all employees on private nonfarm payrolls rose by seven cents to $28.44. On an annual basis, that's a 3.1 percent increase in pay, slightly higher than the increase in December.
The record-long economic recovery has been marked by a strong demand for labor. The U.S. economy has added jobs for 112 straight months, the longest streak of job gains on record.