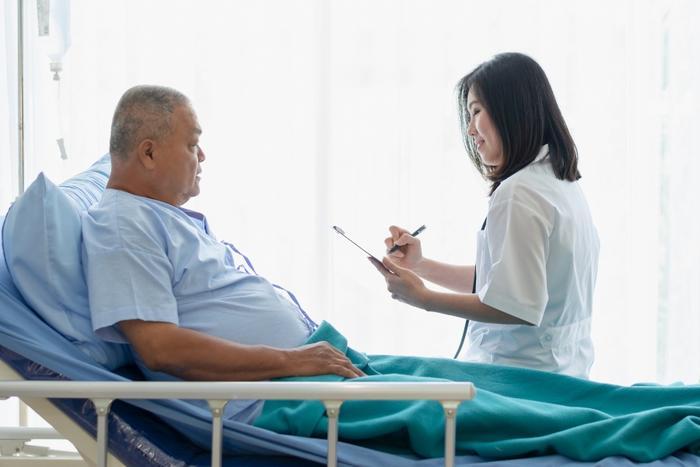 Going back to work after a serious medical condition comes with obstacles, as recent studies involving both cancer and heart attack survivors have revealed. 
Now, researchers from the University of California at San Diego have discovered that patients recovering from a stint in the intensive care unit (ICU) are facing similar struggles returning to work. 
"We already know that more than 50 percent of patients surviving critical illness experience impairments in cognitive, physical, and/or mental health after ICU stays," said researcher Dr. Biren Kamdar. "We now can add delayed return-to-work and joblessness to the potential adverse outcomes." 
Job struggles
To understand the effect that time in the ICU has on later job prospects, the researchers analyzed previous studies that included 10,000 patients who spent time in the ICU. All of the patients were employed before their hospital time, and the researchers worked to determine how their employment status was affected by their illness. 
As Dr. Kamdar explained, patients often still struggle with health concerns after they leave the ICU. The researchers' study revealed that those concerns are often compounded by stress related to newfound unemployment. 
"Survival is not enough," said Dr. Kamdar. "We are seeing that many patients get discharged from the ICU and then experience disabilities that significantly affect their quality of life. We need to shift the paradigm of care in the ICU to include early and effective interventions aimed at helping patients get back to a normal life, including returning to work."  
The largest proportion of ICU survivors were affected by unemployment in the first three months after their time in the hospital, a window that the researchers discovered left two-thirds of ICU patients without jobs. The longer the patient was out of the ICU, the less likely they were to be unemployed. But even after one year, over 30 percent of patients were still out of work. 
"Impacts ranged from unplanned job changes to complete job loss to early retirement," Dr. Kamdar said. "Survivors frequently required ongoing disability benefits with rates of 20 to 27 percent at one year, and 59 to 89 percent at 76 months." 
The researchers are putting the onus on hospitals because they say more can be done to help patients while they're still in the ICU. They hope that future interventions can help patients get in the best shape possible upon discharge so they can make a return to their daily lives as seamlessly as can be expected. 
"Designing and evaluating novel ICU-based interventions is necessary to give patients a chance of having better long-term outcomes," said Dr. Kamdar. "In coordination with employers, patients may be able to return to their chosen vocations."