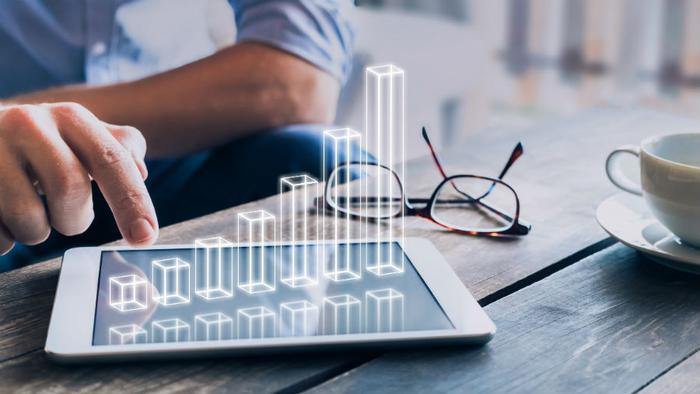 Wall Street is reeling, manufacturing is slowing, and economists are beginning to whisper the "R" word (recession). But from all indications, consumers are doing just fine, at least for now.
Retail sales were markedly higher during the holiday shopping season as rising wages and low unemployment gave consumers a little more confidence to spend. And job growth may be expanding even further in 2019.
In its monthly payroll survey, ADP/Moody's Analytics reports the economy produced a staggering 271,000 private sector jobs in December, significantly more than consensus forecasts. That suggests employers are feeling confident enough to expand payrolls and that people who have been out of work for a while are getting jobs.
The Labor Department is scheduled to release the government's official employment report on Friday.
Smaller firms did the heavy lifting
According to ADP/Moody's report, it was small and midsize businesses that produced the most jobs last month. Small business payrolls grew by 89,000 while midsize companies -- those with more than 50 but fewer than 500 employees -- added 129,000 positions. Large companies grew their workforces by 54,000.
"Businesses continue to add aggressively to their payrolls despite the stock market slump and the trade war. Favorable December weather also helped lift the job market," said Mark Zandi, chief economist at Moody's Analytics. "At the current pace of job growth, low unemployment will get even lower."
That comes as desperately needed good news for the financial markets, which have been roiled by the impact of U.S. tariffs and the retaliatory tariffs imposed on the U.S. The battered stock market went into a steep nose dive today after Apple warned investors that it sees lower revenue and shrinking profit margins in the first quarter.
According to the December report, companies that provide services accounted for almost all of the job growth, adding 224,000 jobs. The business/professional sector expanded by 66,000 jobs while education/health services grew by 61,000.
Despite an earlier report showing a slowdown in manufacturing, factories created 12,000 jobs. The only sector to shrink was mining, which fell by 2,000 jobs.