---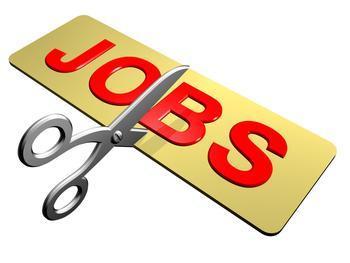 More than 40,000 workers got pink slips during January, but the overall employment picture might not be all that bleak.
According to the latest report on planned job cuts released by global outplacement consultancy Challenger, Gray & Christmas, the nation's employers announced plans to cut payrolls by 40,430 jobs in January.
And while that was up 24 percent from 32,556 in December, it was 24 percent below the 53,486 firings announced by employers the same month a year ago. In fact, this was the third lowest January total in Challenger records going back to 1993. The only years to see fewer January job cuts were 1995 (38,962) and 2011 (38,519).
Hiring increase projected
Not only was the January total among the lowest on record, but it appears that the planned cuts will be more than offset by planned hiring. Planned hiring announcements, which represent a small fraction of the actual hiring activity in the economy, totaled 60,585 in January.
The majority of these will come from home improvement retailer Lowe's, which announced plans to add 54,000 seasonal workers nationwide.
Finance and retail take the hits
January job cuts were led by the financial and retail sectors, which announced 8,578 and 6,676 job cuts, respectively. Financial job cuts were up slightly from a year ago, when these employers announced 7,611 to start the year.
Retail job cuts, however, were down by nearly 50 percent. The 6,676 job cuts by retailers in January was 46 percent lower than the 12,426 terminations announced in the sector in the first month of 2012.
Brighter prospects
"While GDP contracted by 0.1 percent in the fourth quarter of 2012, the relatively low job-cut totals we have seen for the last couple of months indicate that employers do not foresee a prolonged decline in economic activity," said John A. Challenger, chief executive officer of Challenger, Gray & Christmas. "In fact, recent data showing increased consumer spending, including a 14-percent increase in purchases of durable goods, as well as increased home sales and increased home prices, suggest that the economy is heading upward in the early part of the new year."
Challenger says the most promising news is related to the housing market, where rising prices will make it possible for more people to sell without incurring a significant loss. "The increased selling and buying of homes is great for the economy, because it leads to increased spending on big-ticket items such as furniture, appliances, moving transportation, etc.," he said. "Rising prices will also make it possible for more people to relocate to areas where jobs are going unfilled due to lack of labor supply. This could further accelerate the recovery by getting long-time job seekers back onto payrolls."
---