---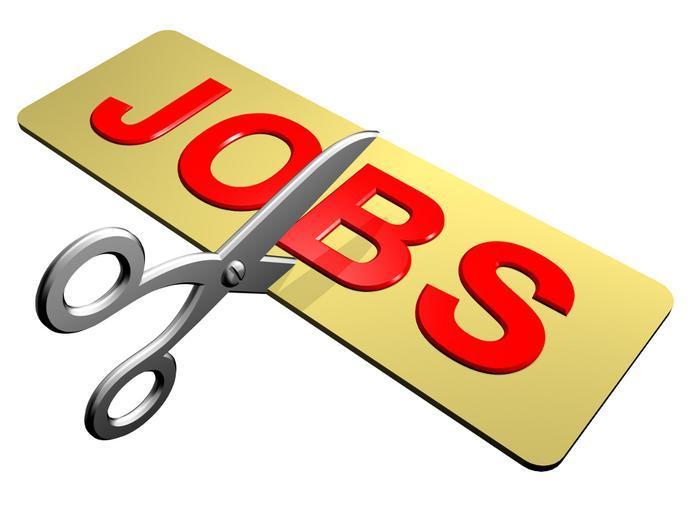 U.S.-based employers whacked away at their workforces in December -- announcing plans to cut 33,627 jobs, according to outplacement consultancy Challenger, Gray & Christmas.
While that's up 25% from the previous month, it was well below the 43,910 job cuts averaged monthly throughout the year.
For all of 2016, employers announced they were removing 526,915 workers from their payrolls -- 12% fewer than in 2015 and below the 539,581 annual job cuts averaged since 2010.
Where the cuts came
The heaviest job cuts last year were in the energy sector, where 107,714 people found themselves out of work. Cuts also were up in the computer industry, which trimmed payrolls by 66,821 positions.
Rounding out the top five job-cutting industries of the year were retail (59,324), industrial goods (33,435), and financial (22,015).
"Last year appeared to be an adjustment year for many big tech firms," said Challenger, Gray & Christmas CEO John A. Challenger. "Long-time hardware makers, including IBM and Hewlett-Packard, are undergoing multi-year transformations that will ultimately shift their business away from hardware toward services. Others, including Microsoft, Dell and Intel, are shifting toward mobile while, at the same time, attempting to become more agile."
Challenger also noted that it's hard to say how the tech sector will do under the incoming Trump administration. "Many rely on offshoring as well as the employment of foreign talent immigrating to the U.S.," he pointed out, adding that "both of those business practices are likely to come under threat in the coming year. However, the new administration's pro-business policies may ultimately favor these firms and many others. Only time will tell." 
---