---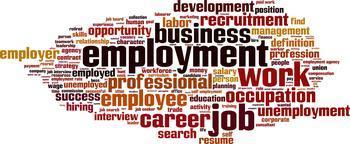 September turned out to be something of a disappointment in terms of job creation.
The Department of Labor (DOL) reports employers added 156,000 private payroll positions last month after creating 167,000 jobs in August. The consensus forecast for September from Briefing.com was for 176,000 new jobs.
In addition, the unemployment rate edged up to 5.0% from the August reading of 4.9%. That translates to 7.9 million people who are out of work, a figure that has shown little movement over the past year.
A "so-so September jobs report," is the way Stifel Fixed Income Chief Economist Lindsey Piegza characterizes the latest employment news, adding that, "U.S. employment has noticeably lost -- not gained -- momentum since the December liftoff," which saw creation of around 250,000 jobs.
Who's working and who's not
Among the major worker groups, the jobless rate for Hispanics rose to 6.4% in September, while the rates for adult men (4.7%), adult women (4.4%), teenagers (15.8%), Whites (4.4%), Blacks (8.3%), and Asians (3.9%) showed little or no change.
The number of long-term unemployed (those out of work for 27 weeks or more) was virtually unchanged at 2.0 million, accounting for about a quarter of the unemployed.
Both the labor force participation rate (62.9%) and the employment-population ratio (59.8%) were little-changed.
Where the jobs are
Professional & business services and health care were the job-creation leaders in September, adding 67,000 and 33,000 workers, respectively.
More jobs were also seen in food services and drinking places (+30,000) and retail trade.
Mining employment was unchanged in September along with construction, manufacturing, wholesale trade, transportation and warehousing, information, financial activities, and government.
Average hourly earnings for all employees on private nonfarm payrolls rose last month by six cents -- to $25.79, and over the year are up 2.6%.
The complete report is available on the DOL website.
---