---

After weeks of hype, ecommerce site Jet.com went live early Tuesday, promising the lowest prices on things you buy every day, like toothpaste and shampoo.
The start-up has been compared to Amazon.com and eBay, but it might be closer to an online version of Costco. Consumers pay a $50 a year membership fee to use the site. The fee is being waived for a 3-month trial period.
Jet.com founder Marc Lore says his company is "reinventing the shopping club" as it markets millions of items, at or below cost.
"We have a very simple brand promise," said Lore. "Pay just $49.99 a year and you will save on pretty much anything you want to buy online. Jet guarantees that members will save at least the cost of membership or we will refund the difference."
Pricing algorithm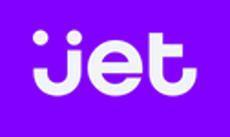 Jet touts a pricing algorithm that it says finds savings in real time and shows customers the items that bring down costs when bought together. For example, if you order a toaster and decide to add a set of salad bowls, the cost of the bowls might be reduced because it's being shipped with the toaster.
Lore says Jet.com members will also save by making choices that avoid costs normally baked into online retail prices.
"Our platform is engineered more like a financial trading system than a traditional e-commerce marketplace," said Lore. "Because Jet's business model is to only profit from membership fees, not from the products we sell, all cost savings are passed back to the customer."
A bit of skepticism
That business model is drawing plenty of raised eyebrows on Wall Street. When Lore appeared on CNBC Tuesday morning to promote the launch, interviewers pressed him on the economic viability of his business plan, and the fact that the company will lose money on every item it obtains from third party sources.
"So how much are you losing on every sale today and how long can this go on?" asked CNBC's Andrew Ross Sorkin.
Lore replied that the company has $180 million in the bank but would need capital infusions before it is profitable.
Part of Wall Street's skepticism no doubt is based on Amazon's experience. While Amazon dominates the market and provides what many agree is a good product, it is barely profitable after 20 years.
Millennial values
But Jet says its approach is more than about just saving money. It is staking out territory firmly grounded in Millennial values, as reflected in its humorous approach in its introductory video, featuring stand-up comedian Kumail Nanjiani.
Joinem.com
Jet isn't alone in promising to reinvent commerce in pursuit of Millennial dollars. As we reported last month, Joinem.com is an audacious start-up that plans to use social media to sell its wares.
Led by former Priceline CEO Rich Braddock, the company promises to do to online shopping what Priceline did for the travel business.
"Two billion people around the world have a need for great commercial deals," Braddock told ConsumerAffairs last month. "Everyone is going to be online but our difference is collaborative buying. We tell the customer what the lowest price on the Internet is, which just happens to be our price."
---