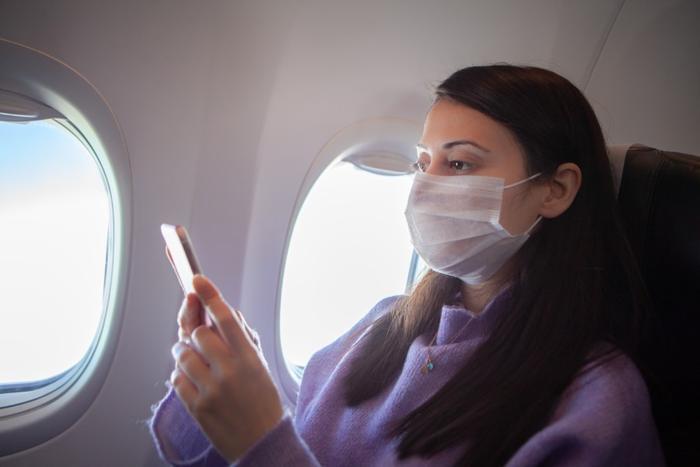 Starting May 4, passengers on JetBlue airlines will be required to wear a face covering. The airline said in a statement that its priority is protecting the health of all individuals in the cabin during travel.
"Wearing a face covering isn't about protecting yourself, it's about protecting those around you," said Joanna Geraghty, president and chief operating officer of JetBlue. 
"This is the new flying etiquette," she added. "Onboard, cabin air is well circulated and cleaned through filters every few minutes but this is a shared space where we have to be considerate of others."
The airline added that customers should wear a face covering in the airport as well. The CDC has recommended that all individuals cover their mouth and nose with a cloth face covering in public settings, even if they do not feel sick. 
Safety enhancements 
JetBlue has become the first major airline to enact the new requirement on face coverings during the coronavirus pandemic. Previously, the airline only asked crew members and flight attendants to wear masks. 
"This new policy will require customers to wear a face covering over their nose and mouth throughout their journey, including during check-in, boarding, while in flight and deplaning," the airline said in an announcement. "Customers will be reminded of this requirement before their flight via email and at the airport by both terminal signage and announcements." 
Small children who can't keep a mask on won't be required to wear one, JetBlue said.
In the interest of slowing the spread of the virus, JetBlue has also reduced the number of seats available on flights so that passengers and crew are able to put more distance between themselves and others.