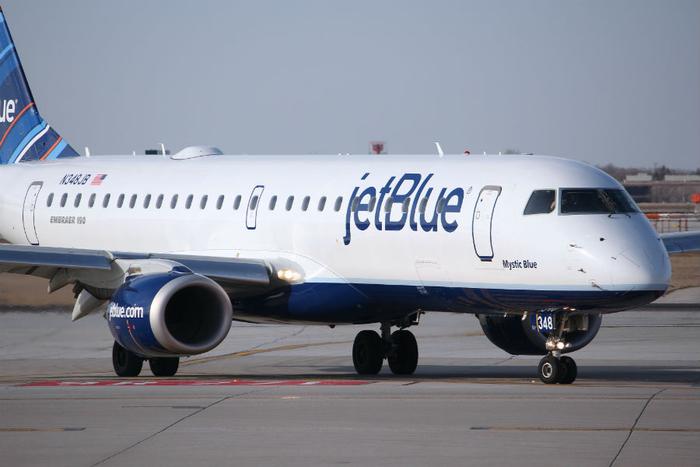 A JetBlue flight destined for Tampa, Florida made an emergency landing on Sunday due to a damaged window.
An outer layer of the cockpit windscreen was damaged, and flight 1052 was diverted to Fort Lauderdale out of "an abundance of caution," according to JetBlue Corporate Communications.
"On May 6, JetBlue flight 1052 from San Juan to Tampa diverted to Fort Lauderdale in an abundance of caution following a report of damage to one of the outer layers of the cockpit windscreen. The flight landed safely at approximately 1:00 p.m. local time. Customers were accommodated on another aircraft," the airline said in a statement.
Not uncommon
The cabin did not lose pressurization during the incident, and no passengers were injured. A reporter on board the flight said the pilot informed passengers that this sort of incident "isn't uncommon".
"It happens I won't say frequently, but I've actually had this happen before," a flight attendant said in a video recorded by passenger Michael Paluska, a reporter for a local ABC affiliate. "There's multiple, multiple layers in the windscreen, and it's the outer layer that shattered."
"We were not in any grave danger," the flight attendant added.
The incident comes about three weeks after a Southwest flight experienced mid-air engine failure, resulting in a passenger fatality. The passenger, Jennifer Riordan, was partially sucked out a window that had been knocked out by debris and was later pronounced dead from blunt impact trauma.
Last week, a Southwest flight bound for Newark also made an unplanned landing in Cleveland because of a broken window. The airline said the cabin maintained pressurization throughout and that the plane landed "uneventfully."