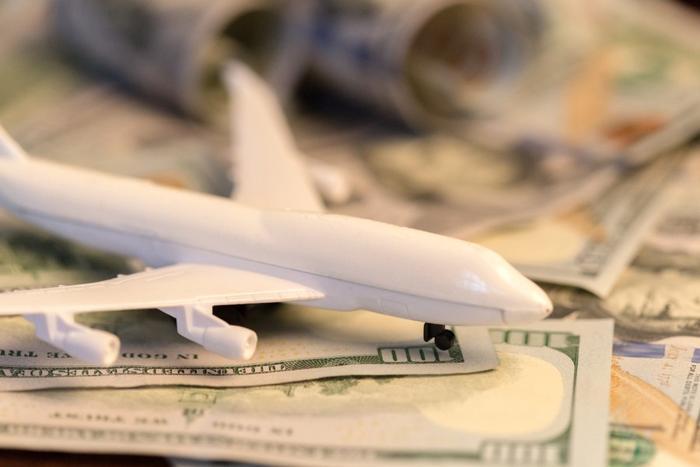 Despite all the ups and downs the airline industry has faced recently, JetBlue has decided to offer consumers a little perk. The airline and Goldman Sachs are joining forces to allow travelers to use MarcusPay -- Goldman Sachs' instant credit, buy-now-pay-later (BNPL) plan -- to pay for retail purchases over time at the point-of-sale.
The new arrangement expands on an earlier deal to provide MarcusPay as a BNPL option for JetBlue Vacations packages of hotels and airfare. JetBlue customers can apply for a MarcusPay loan from the payment page on jetblue.com or at jetbluevacations.com. It will also be available in the coming weeks on the JetBlue mobile app.
How it works
MarcusPay can be used for trips that cost between $750 and $10,000. There are several available loan options for customers, and there's no upfront deposit required. There are also no fees that come with the loan, and the interest rate will be fixed. Neither JetBlue or Goldman Sachs published a rate specific to this program, but MarcusPay's current APRs run from from 10.99 percent to 25.99 percent with a payoff option of 12 or 18 months. 
While the interest rates aren't exactly prize winners, JetBlue and Goldman Sachs think that removing some of the hassle and added cost of planning a vacation will play well in the uncertain financial environment brought on by the pandemic.
"MarcusPay gives customers a smart alternative to financing large purchases," said Elisabeth Kozack, head of Consumer Lending Partnerships at Marcus by Goldman Sachs. "JetBlue is a terrific partner for MarcusPay. They remain focused on delivering against their customers' needs and providing transparency, which helps them deliver a differentiated customer experience for travelers."
BNPL plays well in the coronavirus crisis
Not that the pandemic needs thanking, but the fact of the matter is that U.S. consumer spending has been in a tailspin since COVID-19 came to town. However, PYMTS Buy Now Pay Later Tracker indicates that BNPL options could be a way to get consumers spending money again. 
"The concept (of BNPL) is to not only make transactions affordable, but seamless," explained PYMTS.
"These arrangements can also allow customers to purchase more or costlier items than they could otherwise, thereby helping merchants. Shoppers can feel more at ease, too, replacing a broken refrigerator or washing machine that conked out right after a consumer lost a job."